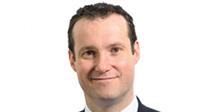 Metro Bank plans to create 900 new jobs in 2018 in a move which will take its UK workforce to almost 4,000.
A key area of investment will be its apprenticeship scheme, which has around 100 places available.
Last year, the bank became a certified employer provider, meaning that as well as hiring apprentices, it also delivers apprenticeship training through its dedicated in-house facility, Metro Bank University.
The university has expanded to three campuses across London and offers more than 75 classroom-based courses and 130 e-learning sessions.
It will roll out sector-specific 12-36 month programmes across IT, HR and cashiering, with schemes accredited by either City and Guilds or The Chartered Banker Institute.
Craig Donaldson, CEO at Metro Bank, said: "Metro Bank is a story of growth and opportunity. Since we opened our doors in 2010, we've created over 3,000 jobs and by the end of the year, we'll have created another 900.
"Investing in and developing our colleagues is central to the success of our model."
The bank says it aims to hire for attitude and train for skill, so that last year it promoted 25% of staff who had been with the bank a year or more.