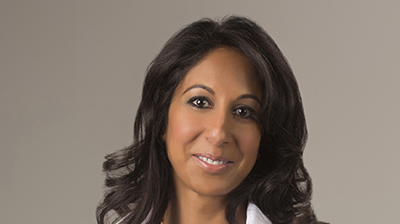 Car subscription start-up Wagonex has appointed Karima Haji as an advisory board member to drive its industry partnership programme.
UK-based Wagonex offers cars on subscription through its partners as an alternative to ownership or leasing, with flexible contracts offered between one month and two years.
Haji brings decades of experience to the role, having formerly held positions including group chief information officer and head of IT at Mercedes-Benz UK and client services director for global finance software supplier White Clarke Group, before launching her own consultancy, Auto Novo, in 2015.
She will focus on three core groups of customer partners, covering manufacturers, captive finance houses and dealer groups.
These partnerships sit at the heart of the Mobility-as-a-Service business, which connects car providers to customers through its platform and products.
Currently, the platform hosts a variety of different car models representing 14 different brands.
Haji will help build industry partnerships to increase the range of automotive brands offered, in addition to bringing on-board added-value product suppliers, such as insurance providers.
She said: "Bringing people together is a key focus of my role. We are looking to get more partners onto the platform and also ensure that our price points are competitive for customers who are considering subscription as an option."
The opportunity for growth and profit from subscription services will be a key discussion point with partners, as the market offers the potential to become as ubiquitous as phone subscription packages in the future among customers, who are becoming less inclined to favour ownership.
To generate this level of uptake, key drivers will be competitive pricing, a wide range of subscription packages and an extensive choice of models and brands.
Wagonex already has an advantage over some of the new subscription packages launched by manufacturers because it is a multi-marque offering, so consumers have more choice as their needs and tastes change.
Haji said: "Consumers are already adapting to subscription models in many areas of life and as their behaviour on the automotive market changes, this will become the norm, so there is potential for substantial growth.
"In the next 18-24 months, demand will grow as more people become aware of the options and the choices available become more extensive. Our USP is that we offer a multi-marque service."
Wagonex operates solely in the UK, but there is potential to expand the platform to Europe.
An important part of generating customer demand and maintaining loyalty will be the service experience through its partners.
While ordering vehicles through the Wagonex app or online might be flawless, this experience has to extend to the real-world through seamless vehicle delivery/collection and vehicle availability through supply chains that can cope with seasonal peaks and troughs in demand for different vehicle types, such as 4x4s.
Haji added: "The price point is important, but the logistics is also a key element. We need to put consumers in the right vehicle at the right price."
Wagonex founder and CEO Toby Kernon said: "We are delighted that Karima is joining the board of Wagonex. She brings a wealth of experience across automotive and technology. We look forward to working with her over the long-term."
Earlier this year, Kernon outlined his ambitions for the business at the Auto Captives Summit, hosted by White Clarke Group.
He said the consumer benefits of the service were extensive, with no up-front payment, automated processes for user verification, no long-term commitment and an all-inclusive monthly price that included delivery.
Kernon added: "We are seeing the subscription economy transform industries from music to razor blades and we see that cars are next. Being an independent brand is very popular with both our customers and partners."
The car subscription market is in its infancy, but its potential is already attracting the attention of major global manufacturers and service suppliers, although Kernon pointed out they all differ enormously in their subscription offers and contract lengths.
Last year, Volvo unveiled its own car subscription package, called Care by Volvo, starting with its new XC40, amid predictions that 20% of its sales would be subscription by 2020. Its parent company, Geely, also plans to use a subscription model for its new Lynk & Co car brand.
In the US, Canvas, acquired by Ford Credit in 2016, has several hundred subscribers to its service, while Cadillac has launched a luxury vehicle subscription offer, Book by Cadillac.
Porsche also offers customers access to its full range through Porsche Passport, powered by third-party software provider, Clutch.
In the used car market, Fair allows consumers to access vehicles without ownership or contracts through its app-based service.
Leasing giant LeasePlan is also rolling out a subscription model through its new Subscribe and Drive service, which offers access to a specified range of vehicles for a single monthly payment. Customers can switch every three months to another vehicle within their subscription band.
The global Car-as-a-Service market is worth around €68 billion (US$83.4 billion), including leasing, rental and subscription services, according to LeasePlan.
With subscription services high on the agenda of many automotive brands and leasing organisations, it has the potential to become a major source of vehicle provision once consumers embrace the concept.