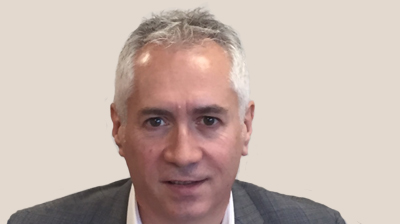 Auto industry leader David Hammond has joined Cazana as chairman.
He has previously been involved at very senior levels with key automotive businesses such as Camden Corporate Fleet Services, Car Shops, Allen Ford, Crystal Motor Group and currently CEO of Camden Ventures.
Cazana combines an extensive vehicle database with technology that monitors every car on sale, using artificial intelligence to obtain vehicle history so customers can track a car's value with a timeline of events from its manufacture to present day.
A key point of difference is that it collects and processes as much information as possible to give a per-vehicle valuation, rather than a generic figure based on model, age or specification that is normally used by price guides.
In addition to providing information to millions of car buyers every month, Cazana's insight is increasingly in demand in the B2B sector from customers including leasing companies, dealers and vehicle manufacturers.
It provides a key alternative source of data, based on real-time used vehicle values that reflect forecourt asking prices.
Hammond said: "Cazana's unique business model is one that is going to bring both value and enabling technology to the motor industry.
"I'm delighted to be joining the board as they continue to bring innovative data products to both the UK and international markets."
Hammond is the latest of several senior industry figures to join Cazana.
Robert Diamond, the ex-RAC managing director, invested in the business last year, while Steve Worrell, joined the company this year as sales director, having previously held senior roles at Glass's and Cap HPI.
Cazana CEO Tom Wood said: "We are thrilled to have David join us as chairman. He's well respected in the automotive industry and his endorsement will go a long way to add to our credibility".
Last year, Wood held talks with potential investors and customers in the US as part of expansion plans that could more than triple its size.
In preparation for a Q3 2018 launch in the US, it is building a database that will mean it initially offers access to around 4.5 million vehicles for sale on its site, along with data on every vehicle on the road.
In addition to a US launch, Cazana is also planning to expand its data services to France this year, with a further three European countries added in 2019.
Cazana is backed by investors and advisors including Payman Pouladdej and venture capital firm Passion Capital, which has funded 65 early-stage tech start-ups since its launch in 2011.
Partners in Passion Capital include Eileen Burbidge, who is a member of the UK Prime Minister's business advisory group and a fintech envoy for HM Treasury.