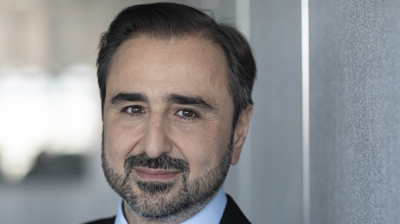 François Riahi, a former advisor to the French president, has been appointed as the new chief executive officer of Natixis, including its equipment and vehicle leasing business.
He succeeds Laurent Mignon at the head of a key division of Groupe BPCE, the second-largest banking group in France.
Mignon will become chairman of Natixis' board of directors, having served as chief executive since 2009.
Riahi joined Groupe BPCE when it was first established in 2009 and was a significant player in defining the development of the group as deputy chief executive officer, in charge of strategy.
He then joined Natixis as chief executive officer of corporate and investment banking for Asia Pacific, before taking over as head of corporate and investment banking and a member of the senior management committee, where he assisted in developing the business's strategic plan.
Mignon said: "Natixis has become a company recognized and envied for its expertise and performance, as well as its strong entrepreneurial culture. François Riahi, who has significantly contributed to this success, will ensure that the ambitions of the New Dimension strategic plan are carried out. I will remain very committed to Natixis' development."
Natixis is the international corporate and investment banking, asset management, insurance and financial services arm of Groupe BPCE, the second-largest banking group in France with 31 million clients spread over two retail banking networks, Banque Populaire and Caisse d'Epargne.
With more than 17,000 employees, Natixis has four main business lines, covering asset and wealth management; corporate and investment banking; insurance; and specialized financial services including equipment and vehicle leasing.
Riahi began his career as an Inspecteur des Finances (auditor at the French Treasury) at the Inspection Générale des Finances from 2001 to 2005.
He was then appointed to the Government's budget department, first as a chargé de mission reporting to the budget director and subsequently as head of the budget policy office.
In 2007, he was appointed as an advisor to the President of the French Republic, responsible for the reform of state institutions and public finance, before he joined Groupe BPCE.
Natixis recently announced the launch of a new office in Madrid to consolidate its different businesses in Spain.
The new office will serve as the headquarters for the firm's Spanish operations, which together employ more than 100 staff.
It will house Natixis' Madrid branch that offers investment banking, financing and capital market solutions; M&A affiliate Natixis Partners Espana; asset management unit Natixis Investment Managers; along with leasing and rental arm Natixis Lease.
It will also accommodate fellow Groupe BPCE subsidiary Pramex that offers consulting services on international development and transactions.