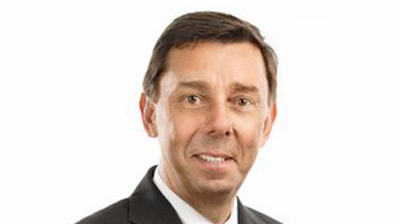 Alain Van Groenendael has been appointed as chairman and chief executive officer of global vehicle leasing provider Arval.
Groenendael is a former chairman of Opel Vauxhall Finance and has previously served as a board member and chairman of BNP Paribas Personal Finance.
He played a leading role in the international development of the group by forming key strategic partnerships in the financial services, vehicle and distribution industries, as well as driving digital transformation initiatives.
Over more than three decades in the industry, his other roles have included chief executive officer of the consumer banking division for Western Europe at Citibank and chairman of the loans and financial services division at the PPR Group. He was also chairman and chief executive officer of Finaref.
He has also been vice-president of the ASF (French Association of Specialised Financial Companies) and president of Eurofinas (European Federation of Finance House Associations).
His appointment as chairman and chief executive officer took effect on January 1, 2019, replacing Philippe Bismut, who joined the BNP Paribas group in 2002, and since 2012 led Arval as CEO.
Groenendael said: "It is with great pride that I join Arval. I would like to acknowledge the work of my predecessor Philippe Bismut, who has shown responsibility and boldness during his eight years at the head of Arval.
"It is now my responsibility to bring further innovative support and solutions to adapt our offer to continuously changing mobility needs. Arval's employees in 29 countries around the world can count on my total commitment to our success."
Groenendael's retail banking experience will be an important strategic resource at Arval as the industry manages increasing demand for consumer-focused vehicle leasing services.
Historically, car leasing has been dominated by corporate car schemes, but with consumers increasingly prioritising usership over ownership in the automotive sector, leasing companies are developing new products in both the new and used car leasing markets.
According to latest figures from the British Vehicle Rental and Leasing Association, while demand for business fleet leasing fell 7% during Q3 2018, compared to the same period the previous year, sales of personal contracts grew 19%.
Last year, Miguel Cabaça, managing director of Arval UK, revealed how the leasing industry is adapting to cater for employees who have left their company cars schemes and taken the cash option instead, in a bid to escape high benefit-in-kind taxes and limited choice lists.
Cabaça said the market shift from a B2B to a B2C environment is creating the need for new skillsets among leasing company employees to manage a different type of customer journey.
In October last year, Arval UK launched a used vehicle leasing product called Re-Lease, aimed at the small business and consumer market.
Vehicles are offered from Arval's own fleet, have fewer than 30,000 miles on the clock and are less than 30 months old. Leases are being offered at 12 and 24 months, over contract lengths from 5,000-25,000 miles per year and with prices that are typically 20% less than an equivalent new model.
Another major company gearing up for consumer growth is Zenith, the UK's largest independent leasing company.
It recently appointed Joe Doyle as managing director of its first direct-to-consumer car leasing offer, ZenAuto, as it gears up for rapid expansion.
Doyle is the former chief executive of UK dealer group HR Owen and will lead a dedicated team of 40 as the business invests for planned growth.