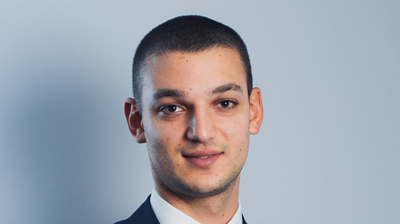 Josh Levy has been appointed as chief executive officer of Ultimate Finance.
He is already a board member of Ultimate Finance and takes over from Ron Robson, who has served as CEO since 2015 and guided the business to a record year in 2018.
Levy has been working alongside Robson and the leadership team for the past year on the growth strategy for the business.
Levy said: "It is a privilege to succeed Ron and to now drive the delivery of the Ultimate Finance strategy.
"The continued progress of the business is a testament to Ron's leadership and the wider company. I've been able to spend a lot of time with Ron and the executive team over the last year. The strategy and priorities remain the same. I am focused on us continuing to provide good funding and supporting our customers navigate the challenges they face."
Ultimate Finance is part of Tavistock Group, an international private investment organisation founded by entrepreneur Joe Lewis more than 40 years ago.
Tavistock Group invests in a diverse range of sectors in 15 countries around the world.
The finance arm has offices in Bristol, Manchester, Leeds, Lutterworth, Glasgow, Edinburgh and Sheffield and helps more than 2,000 SMEs with funding.
Robson said: "We have had a record year, growing our loan book and providing more than £1.4 billion to UK SMEs in 2018. While I am concluding my tenure at Ultimate Finance, I am pleased to be staying within the Tavistock Group.
"Josh is ideally placed to take over as CEO from here on and drive the business to the next level."
During 2018, funds in use at Ultimate Finance grew 35% and its client base rose 14%.
Among the highlights of the year were its bridging finance loans, which now stand at £31m, a year-on-year increase of 115%; asset finance grew 37%, increasing the loan book to £46m at the end of the year; and invoice finance demand grew 24% during the year, with funds in use reaching £117 million.