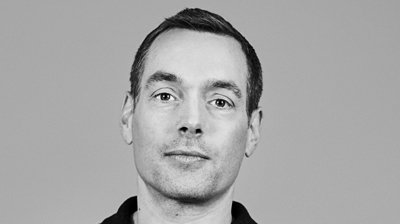 Oodle Car Finance has appointed Andrew Lawson as chief product officer.
He joins from Zopa, the world's first peer-to-peer lender, where he spent five years as chief product officer responsible for business growth during a period of expansion that saw the brand become the UK's largest online open market lender.
Lawson (pictured) has also held several senior positions at Oliver Wyman, Capital One Bank and Experian.
Jonny Clayton, founder and CEO of Oodle Car Finance, said: "Andrew joins the company at a truly exciting time in our journey. His experience will enable us to continue to advance and build a world class customer proposition that support our dealer partners resp0nd to changing retail demands and opportunities."
Since the lender's launch three years ago, it has funded £660 million of car finance to more than 50,000 UK customers, with applications rising 330% in the past year.
Lawson will lead the product and engineering teams to drive product enhancements and technological development.
He said: "Oodle Car Finance is in a great position to experience real growth trajectory in its mission to make car buying a 21st century experience."
Oodle Car Finance aims to break the mould of a lender in the used car market by merging search and finance into one digital process. In addition to services for dealers and finance companies, it supports consumers directly with pre-approved finance offers and a car concierge service.
It was named European Independent Lessor of the Year 2019 at the International Asset Finance Network Awards.