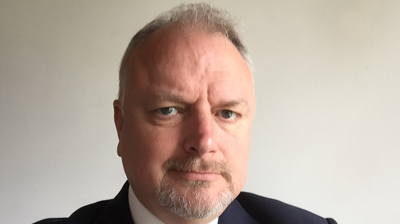 The former director of funding and strategy at Lenovo Financial Services, Nick Feasey, has joined consulting and services company Invigors EMEA to strengthen its operations in Europe.
Feasey (pictured) has more than 20 years' experience in the technology asset finance sector and during his time at Lenovo he was responsible for establishing 'data-as-a-service' (DaaS) and on-demand financing capabilities.
Prior to this, he spent more than 10 years with equipment lessor CIT in various roles, which included growing the Dell Financial Services program in EMEA and APAC regions.
His appointment is designed to improve Invigors' support for clients by further developing the company's 'as-a-service' and 'pay-per-use' type offerings.
As the European arm of The Alta Group, Invigors offers a range of consulting and technical services to asset and vehicle finance companies, industry suppliers, manufacturers, and captive finance organizations.
Ian Robertson, executive director of Invigors EMEA, said: "Nick joins us at an inflection point in our industry. Technology, changing customer needs and behaviour, along with the changing business models of OEMs and vendors are all helping move the traditional leasing business in the direction of more integrated service-focused offerings.
"Nick's strategic vision and his experience of developing and implementing such solutions is a great add to our capabilities, and we're delighted to have him join the team."
His appointment comes amid a series of management changes at the business.
The new Invigors leadership team includes Paul Johnson-Ferguson and Patrick Gouin, based in Paris, Ian Robertson, based in Zurich, and Kieran O'Brien, based in Dublin.
Existing partners Chris Boobyer, Richard Guilbert, Mike Roberts, Richard Ryan and George Tonks have left the management team, but remain within the business as senior advisors.
The changes come as Alta Group and Invigors prepare for their annual conference in Istanbul, Turkey on November 20-21.
Delegates have been invited to the event from more than 100 countries and regions, ranging from central and eastern Europe, the Middle East and Africa, to China and the USA.
The two-day programme includes sessions looking at general trends in the leasing market, efficient management of credit risk under IFRS9 and broader leasing and accounting updates.
Day two will include sessions on vendor finance and servitization, funding and technology developments, along with tailored sessions on auto finance and car leasing.
Speakers include:
Cüneyt Akpinar - chief executive officer, Burgan Leasing; chairman to the leasing sector representatives board and vice-chairman of the Association of Financial Institutions of Turkey
Paul Bennett, director of international business development and communications, Autofutura
Rafael Castillo Triana, chief executive officer, The Alta Group (LAR)
Philippe Chabert, general manager, TEB Arval
Roderick Croes, chief financial officer, Massar Solutions.
Dogad Dogoui, chairman, Africa SMB Forum
Hans Geijsen, senior consultant, Invigors EMEA
Nizar Snoussi, lawyer, Tunisia
Tickets can be obtained for one or two days. For further information and tickets, visit the event website.