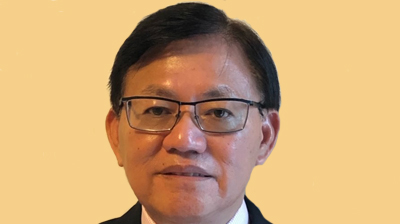 Asset based lending and factoring platform HPD LendScape has appointed market specialist Kheng Leong Lee to represent its Asia Pacific region.
Based in Singapore, Lee brings with him more than 40 years' experience in providing financial support to SMEs in the APAC region.
The appointment follows the opening of a Singapore office by HPD LendScape in May last year, as the company's client base in the region expands and demand increases for asset based finance and factoring services.
Singapore will be a priority market for the team and act as a springboard for expansion in other established markets including Taiwan, Hong Kong, South Korea, Thailand and Malaysia.
Prior to joining HPD LendScape, Lee (pictured) was the chapter director for Asia and the regional director for South and South East Asia for FCI and previously was managing director of Bibby Financial Services in Singapore, where he was responsible for establishing its initial foothold in the region.
He also spent 33 years at DBS including as a senior vice-president and head of factoring for South Asia.
Dave Smart, Asia Pacific regional director said: "We are delighted that Kheng is joining the HPD LendScape team and as a highly experienced local market specialist, he brings an unparalleled wealth of knowledge. The Asia region is rapidly emerging as an area of significant potential for the secured lending industry and represents an exceptional market of opportunity for us here at HPD LendScape."
Lee added: "In my new role, I will use my market expertise to tap into a growing need among businesses and institutions in the region and help develop their secured lending offerings."