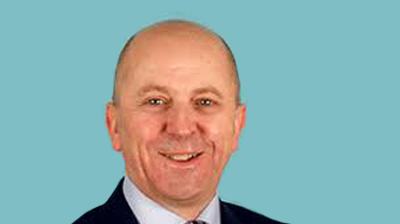 The asset-based lending subsidiary of Bank Leumi UK has appointed Phil Woodward as its new chief executive officer.
Woodward (pictured), formerly the company's managing director, replaces Paul Hird, who is retiring. Hird and Woodward co-founded the business 14 years ago.
As CEO, Woodward will be responsible for overseeing the entire activity of the asset-based lending specialist.
Gil Karni, chairman of Leumi ABL and chief executive officer of Leumi UK, said: "I would like to take this opportunity to express our deep gratitude for Paul's extraordinary contribution to Leumi ABL, and to warmly welcome Phil to the post. Under his strong leadership, I am confident that the success Leumi ABL has experienced to date will only strengthen."
Woodward said: "Despite the saddening news that Paul is stepping down as CEO, this moment signifies a new era for Leumi ABL and I look forward to overseeing the business as we continue our growth."
Leumi ABL specialises in structured facilities from £1 million to £35 million.
The new leadership structure is the latest appointment at Leumi UK and its subsidiaries.
Earlier this year, Leumi UK appointed George Evans as chief operating officer. He will be responsible for helping to streamline the bank's processes and support the team in the implementation of technology improvement plans. Prior to joining Leumi UK, he was head of operations, IT and change at Europe Arab Bank.