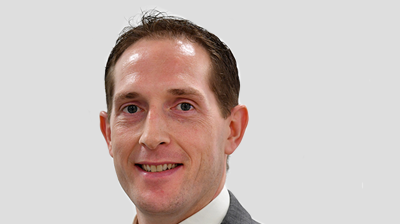 In an effort to serve the needs of its customers more prominently in a post-COVID economy, full-service vehicle leasing and mobility operator Arval UK has reorganised its commercial team.
The team is responsible for developing a new organisational structure that meets the diverse needs of the company's customers, and looking at how it can leverage the advantages of scale around the combined retail and corporate teams.
Paul Hyne (pictured above), commercial director at Arval UK, said: "Retail business, which is our consumer and SME arm, has been simplified into direct and indirect channels. We've had great success in our indirect channels in recent years, and we've also been successful in winning and building effective manufacturer programmes, so that is a big future area of focus for us."
Hyne was appointed as the director in January this year, and has proceeded to appoint existing staff to a variety of new positions and create new functions that are hoped to aid corporate fleet customers focus on future customers and their requirements and on-board the customers as effectively as possible.
He added: "The new role of commercial director was very much created with the aim of rethinking how we approach working with our customers in a rapidly developing market, one which is reshaping itself around a new range of fleet and mobility offerings, as well as now the impact of the pandemic.
"It is important that our corporate sales teams are also our implementation teams, so that when promises are made at the sales stage, it's the same people making sure those commitments are fulfilled and that we work to ensure everyone is more than satisfied."
The aforementioned new positions created following Hyne's appointment include:
Steve Kirwan, head of corporate new business;
Jamie Williams, head of corporate account management;
Todd Williams, head of retail indirect;
Dominic Morton, head of retail direct and partnerships;
Suzie Ford, head of customer experience;
David McKie, head of internal sales north;
Julie Jordan, head of internal sales south.
Founded in 1989, Arval is a full-service vehicle lessor and a provider of new mobility solutions leasing 1.3 million vehicles globally at the end of 2019. With more than 7,000 people in 30 countries worldwide, Arval's operations in the UK include the funding of more than 170,000 cars and vans and the provision of a range of fleet management and mobility solutions.