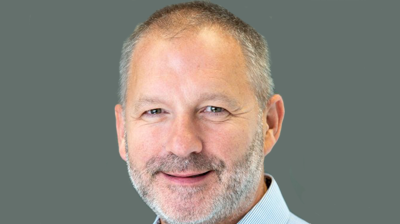 Synergy Car Leasing has appointed 10 new personnel, taking its total number of staff to 50.
The additions comprise its first customer service manager within the client services team, three data specialists, four sales account managers and two members of client services.
The appointments come at a time of increased growth for the UK-based company who revealed that recent strong trading had been driven by a surge in demand for flexible leasing products from businesses and consumers. It added that strong Net Promoter scores and its focus on customer service had assisted.
"Our recruitment drive, providing valuable jobs in the region, concludes another strong year for us," said Paul Parkinson (pictured above), chief executive officer and founder of Synergy Car Leasing. "Creating these important roles shows that despite difficult market conditions due to the pandemic, we've adapted to this year's challenges."
Parkinson has recently been appointed the vice-chairman of the BVRLA's leasing broker committee, where he is set to work with association members to capitalise on the growth of big-ticket online transactions.
Bringing a wealth of industry knowledge, Lisa Wells, the company's new customer services manager, said: "I'm really pleased to be joining Synergy as the business continues to thrive. It's a fast-paced industry and I'll be working collaboratively with the team to continue to deliver an exceptional experience for our customers."
Wells has held a variety of senior positions across several big names in the finance market including Lloyds TSB – with whom she spent no less than 20 years – Arval BNP Paribas Group, Fleet Logistics and Volvo Financial Services.
In her 10-year period with Arval BNP Paribas Group, Wells began as a sales executive responsible for building a dedicated team, assisting new and existing customers and managing a portfolio of third-part reseller partners. In 2006, she was re-assigned as a fuel account manager devising detailed business review plans for the business and structured action plans to identify viable opportunities for business growth.
In 2015, Wells was appointed the customer service manager for the operations division at Volvo Financial Services. She spent four years in this role, responsible for the administrative support for 15 dealers and brokers, end user customers and the commercial team, and leading the customer service and new busines support teams.
In a more recent role, Wells moved to Renault Trucks UK in February 2019 as the inventory logistics manager. Here, she worked closely with the sales and business control directors to plan and achieve forecast sales volumes and stock inventory, support the dealer network and produce annual forecasts taking into account the changing economic landscape.
Founded in 2006, Synergy Car Leasing is a leasing broker that offers a range of services including SME fleet management, daily rental and short-term leases and electric vehicle specialist advice.