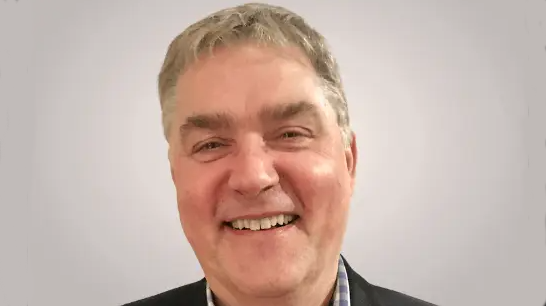 Gary Leitch, formerly managing director of asset finance at Paragon Banking Group, has been appointed as the new chief operating officer (COO) at FOLK2FOLK, the UK-wide marketplace lender for regional SMEs, to support the company's growth ambitions. Leitch will focus on overseeing overall operational capability encompassing technology, finance, legal and people related matters.
He brings 34 years of experience in the retail, SME and corporate markets to his new role, as well as extensive asset finance experience encompassing a series of senior appointments, including on the board at Lombard, and then at Paragon.
As managing director of asset finance at Paragon Banking Group, Leitch was responsible for successfully leading the business through a period of significant strategic, operational and structural change, integrating a group of businesses into the regulated banking environment. More recently as interim COO at JBR Capital, Leitch successfully resolved several strategically important infrastructural challenges for that business.
Leitch commented: "I am excited by the opportunity to support FOLK2FOLK's mission to put humanity back into finance and to create prosperity for Britain's regions, both being ambitions that resonate with me. Finance should be a people business, and it sits well with the government's levelling up agenda, so I'm thrilled to be working for a company that delivers on that."
In recent years FOLK2FOLK has grown from a South West focused lender to becoming a UK-wide source of finance for small business owners, farmers and property developers in the regional parts of the UK. Funded by both private and institutional investors, since 2013 the marketplace lender has lent £544m to SMEs making it the second largest peer to peer platform in the UK and one of the UK's largest Innovative Finance ISA (IFISA) providers
Roy Warren, FOLK2FOLK managing director said: "We've been strategizing and preparing the business for growth which includes bolstering internal expertise in terms of processes, credit, and risk assessment.
"I believe in bringing the right players onto the pitch at the right time, and Gary is the right person for FOLK2FOLK to bring in to play now.
"Gary is a well-respected heavy hitter within the sector. He has earned a reputation for getting things done and is a natural fit for our business. We both worked at Lombard and so I know from first-hand experience that he is a major asset to any organisation.
"Gary will play an important role in helping to galvanise our processes, our people and our plans in this next phase. I also see him as a strong asset in terms of institutional partnerships."