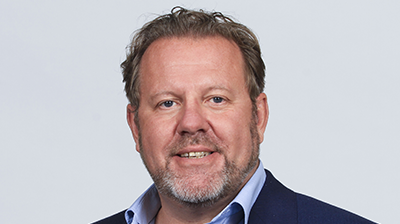 DLL, global provider of asset-based financial solutions, has confirmed receipt of the necessary regulatory approvals to formally appoint Neal Garnett as Chief Commercial Officer (CCO) and Member of the Executive Board. This new appointment took effect on February 27, 2023.
During his 25-year tenure with DLL, Garnett has held various global positions of increasing responsibility in Operations, Sales, Program / Joint Venture Management and General Management. Most recently, Garnett has served as General Manager and President of the Construction, Transportation and Industrial Global Business Unit (CT&I GBU), overseeing the continued growth and profitable expansion of the business unit over the past five years.
With his associated global experience and diverse aptitude of various business cultures, Garnett will relocate from the United Kingdom to the United States, where Garnett previously resided when holding a previous assignment with DLL.
Garnett has a laser focus on customer needs and experience and is a passionate advocate to create a diverse and inclusive environment at DLL.
Prior to joining DLL, Garnett spent almost 10 years working at leading companies in the banking, financial services and consulting sectors, including HSBC and Pricewaterhouse Coopers (PwC). He is also a chartered accountant with prior experience in audit and financial analysis, as well as a regional representative for the Bank of England's 'Chartered Accountants in Business' panel.
Carlo van Kemenade, DLL CEO and Chairman of the Executive Board commented, "I am excited to welcome Neal to DLL's Executive Board. Neal is a proven leader within DLL who has helped spearhead the company's growth and diversification efforts into areas such as fleet management, intralogistics and end-user (customer direct) financing."