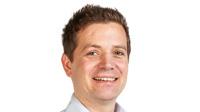 Clued-up car buyers are saving thousands of pounds on popular new cars as they take advantage of a crash in demand for diesel models.
Discounts of over £5,000 are available on 2017 diesel cars, including the BMW 3 Series, Audi A3 Cabriolet, Nissan Qashqai, Renault Kadjar and Ford S-Max. In many cases, the savings are double those available on petrol cars.
Sellers have been slashing the price of diesels in response to a drop in demand from buyers. Health scares, talk of tax rises and planned inner-city surcharges have all led to drivers avoiding diesel and opting for petrol, electric or hybrid cars.
The flight from the fuel now means that many diesel cars are cheaper than the equivalent petrol model for the first time. And canny buyers are snapping up new pre-registered models, which have less than 100 miles on the clock, but come with enormous savings.
These new cars also comply with the latest emissions regulations (which came into force in September 2015), meaning they are exempt from inner city diesel charges that have been announced so far.
The scare stories
Many car buyers are panicking about the costs that face diesel drivers, and are switching to petrol cars. But this situation is an opportunity for drivers who are prepared to look beyond the scare stories.
There's no question that it's a buyers' market for diesel cars, with more than 25% off some cars, which adds up to well over £5,000 in some cases.
Despite the concerns over diesel, the latest models are much less of a risk because they comply with the latest emissions regulations, which means that they won't face the same inner-city surcharges as older cars. And, as most buyers take out PCP finance, which guarantees the value of the car at the end of the agreement, there won't be any unexpected bills if the value of diesel cars continues to drop.
Audi is offering bigger discounts to buyers of its A3 diesel car, than those opting for the petrol version. If you take out finance on the A3 Sportback, you'll save at least £1,080, but the equivalent diesel qualifies for a £2,080 saving.
The petrol A3 Cabriolet comes with at least £5,000 off when you take out finance; the diesel comes with a £5,800 saving.
Less obvious
But the largest reductions tend to come with cars that have been pre-registered by dealers. These are sold as nearly-new models with less than 100 miles on the clock, so the price-cutting is less obvious, but the savings are even larger.
A 2017 diesel-powered BMW 320d M Sport automatic, that had covered five miles, was listed on BuyaCar.co.uk for £30,000 - a discount of £5,610 over the manufacturer's price. An equivalent petrol 320i M Sport automatic was reduced by considerably less: £3,045.
You could buy a pre-registered diesel Renault Kadjar Signature Nav from BuyaCar.co.uk for £19,742: an enormous 26% discount of £7,073. But the petrol equivalent only has 9% off - a reduction of £2,225.
Earlier this year, research from BuyaCar.co.uk found that three in five current diesel owners intend to choose a different fuel type next time they change their car.
The findings came in response to London's announcement that drivers of older diesel cars would be charged to drive in the centre of the capital later this year, when the T-Charge is introduced. Other cities are expected to set up their own Clean Air Zones that would impose charging on older diesel vehicles, and the Treasury has indicated that taxes on diesel cars and the fuel are under review.
Avoiding long waiting lists
Manufacturers are already seeing the effect of the switch, with long waiting lists for some petrol models and stocks of unsold diesel cars.
Diesel cars in general have taken a hit over air quality concerns and planned extra charges, but the publicity has made the latest models a surprisingly attractive purchase. If you're in the market for a bigger car, or cover high-mileages, then an efficient diesel makes sense. There are plenty of new and pre-registered cars that are in stock and ready for delivery, with enormous discounts.
We don't expect to see the death of diesel at any time in the near future.
Some of the huge savings currently possible by choosing diesel
| Car model | BuyaCar.co.uk price nearly new (2017 car, less than 100 miles) | Manufacturer price | Saving |
| --- | --- | --- | --- |
| Fiat 500 TwinAir Lounge (petrol) | £11,989 | 14,615 | £2,626 (18%) |
| Fiat 500 1.3 Multijet Lounge (diesel) | £11,969 | 15,865 | £3,896 (25%) |
| | | | |
| BMW 320i M Sport Auto (petrol) | £29,895 | 32,940 | £3,045 (9%) |
| BMW 320d M Sport Auto (diesel) | £30,000 | 35,610 | £5,610 (16%) |
| | | | |
| Ford S-Max Titanium 1.5 EcoBoost (petrol) | £23,.990 | 28,345 | £4,355 (15%) |
| Ford S-Max Titanium 2.0 TDCI (diesel) | £22,995 | 29,895 | £6,900 (23%) |
| | | | |
| Citroen C3 Picasso 1.2 PureTech Platinum (petrol) | £11,700 | 18,135 | £6,435 (35%) |
| Citroen C3 Picasso 1.6 BlueHDI Platinum (diesel) | £11,200 | 19,180 | £7,980 (42%) |
| | | | |
| Volkswagen Golf 1.4 TSI SE Nav DSG (petrol) | £20,000 | 22,395 | £2,395 (11%) |
| Volkswagen Golf 1.6 TDI SE Nav DSG (diesel)Volkswagen Golf 1.6 TDI SE Nav DSG (diesel) | £19,000 | 23,480 | £4,480 (19%) |
| | | | |
| Renault Kadjar 1.2 TCe Signature Nav (petrol) | £21,450 | 23,675 | £2,225 (9%) |
| Renault Kadjar 1.6 dCi Signature Nav (diesel) | £19,742 | 26,815 | £7,073 (26%) |
| | | | |
| Nissan Qashqai 1.2 DiG-T 115 N-Vision (petrol) | £18,795 | 24,145 | £5,350 (22%) |
| Nissan Qashqai 1.5 dCi 110 N-Vision (diesel)Nissan Qashqai 1.5 dCi 110 N-Vision (diesel) | £18,995 | 25,885 | £6,860 (27%) |
Austin Collins is managing director of BuyaCar.co.uk