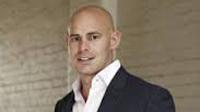 Finance professionals are warning that age discrimination is a common issue in their workplace, according to new research.
A UK study asked 1,400 workers about discrimination in the workplace, particularly when it comes to age, and found that 62% said it was a common issue.
More than one-quarter (28.9%) of professionals in the sector say they have been rejected for a job because of their age.
According to independent job board CV-Library, just over 26% of finance professionals feel they're not taken seriously at work because of their age, with employees affected at both ends of the age scale.
The survey found 50% of professionals working in the sector who experienced age discrimination said it was because they were 'too old', while 37.5% said they were discriminated against because they were considered 'too young'
Of those that said they were 'too young' for a job, nearly 67% were told that there were concerns that they wouldn't stay in the job for long, while one-third were felt to lack experience.
For those considered to be 'too old', one-quarter were told that there were concerns that they wouldn't be able to learn new things quickly.
Lee Biggins, founder and managing director of CV-Library, said: "Diversity is a hot topic at the moment, and it is something that should be celebrated in the workplace.
"Sadly, there is clearly still a great amount of discrimination amongst those considered to be 'too old' or 'too young' to work in certain positions.
"As a nation, we need to address this issue head-on, and consider ways in which we can remove these stigmas."
He warned that while employers may think their attitude will secure them the very best workers, it is actually limiting business development.
Biggins added: "Younger and older workers are a key part of driving our economy forward and companies should embrace a diverse range of employees in their business."
CV-Library is one of the UK's largest online job sites and attracts more than 4.3 million unique job seekers every month to review its database of 12.2 million CVs.
In September, the Leasing Foundation launched a new diversity and inclusion programme led by a steering group composed of influential industry professionals who are committed to driving change in diversity and inclusion.