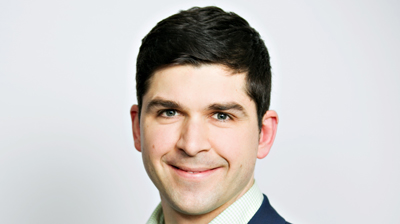 There is a saying that 'if you bought it, a lorry brought it' which reflects the critical role of commercial vehicles as the lifeblood of any economy.
The essential daily work carried out by lorries and trucks, often operating to strict schedules and tight margins, requires specialist support and expertise to ensure vehicles are fit for purpose and effectively managed.
For a supplier to succeed in this market, they require expert in-depth knowledge and a commitment to customers that recognises the unique challenges facing the sector.
This is exactly what drives the leadership team at BNP Paribas Rental Solutions, part of the global BNP Paribas group.
The company's commercial vehicle contract hire offering has been built around BNP Paribas Rental Solutions' reputation for expert knowledge in its core markets of France and the UK, where it has 10,000 vehicles under management.
With a commitment to providing stability and support to its clients, the right leadership is essential to carefully balance continuity, innovation and growth. In the UK, Benoit Laflamme (pictured) is leading the way, after taking over the helm of the Rental Solutions business last year.
Laflamme joined the business from Element Fleet Management, a North American leader in vehicle fleet management, where he was vice-president of global business development, based in Paris. He has also held business development roles at Volvo Financial Services and GE Capital.
At BNP Paribas Rental Solutions, Laflamme is responsible for maintaining and enhancing its reputation for service and driving future growth.
Among his goals for strategic development of the business is the introduction of digital tools to give customers more insight and awareness about their fleet operations.
Laflamme said: "Our BNP Paribas Rental Solutions business is going through a period of rapid growth and it is crucial we have the right team in place that will be instrumental in delivering against our ambitious targets. The business has an ambitious growth plan in place. I am confident my previous experience in fleet cost optimisation and strategic business development will be invaluable to my role."
Jean-Michel Boyer, chief executive officer of BNP Paribas Leasing Solutions UK, said: "Benoit has a proven track record in enhancing the customer experience through effective process improvement and strong leadership skills. These skills are of paramount importance to our successful future growth."
Laflamme is one of several new appointments at BNP Paribas Rental Solutions, including Ged Mellish, who has joined as head of operations, with responsibility to introduce lean operational processes that deliver best-in-class customer experiences.
Mellish joined the business from Saint-Gobain, where he was regional fleet engineering manager jointly responsible for the management of 3,000 heavy and light commercial vehicles, including the company's MHE fleet leased to internal customers in the UK.
As a specialist in commercial vehicle contract hire, BNP Paribas Rental Solutions offers a nationwide maintenance network and financial solutions that have the backing of one of the world's major banks, which also owns global vehicle leasing company Arval. Executives say the business has a strong commercial collaboration with the ability to cater to customers' needs from LCV to HGV.
What sets BNP Paribas Rental Solutions apart is its commercial vehicle focus and expertise, which can support more complex vehicle specifications, including ancillary equipment, in demanding operational environments.
It focuses on direct relationships, rather than relying on brokers for growth, as it needs to work closely with clients to maximise the benefits of its services.
Customers typically opt for four to five-year funding cycles, but then may extend their contracts because of the specialist nature of the equipment, which takes substantial management time to specify and replace.
As part of its growth plans, BNP Paribas Rental Solutions will be extending its product range to offer standalone fleet management services, with a focus on minimising downtime for customers and driving down running costs.
Laflamme said: "We will offer our fleet management expertise to handle uptime, compliance and cost control, so we become a hub for our customers as fleet manager."
Demand for its expert advice is growing as the operational environment for large vehicles becomes more complex, including the introduction of Ultra-Low Emissions Zones and alternative fuels.
This is affecting schedules for replacement cycles and leading companies to consider alternatives to outright purchase as a funding option to protect cashflow.
Laflamme said: "With the introduction of Ultra-Low Emission Zones, fleets don't know whether to defleet or move vehicles. When the energy choices expand, there is greater uncertainty over residual values, so they might turn to us for support rather than outright purchase.
"We are very engaged with suppliers about new equipment and the complexities of the changing supply chain, which we see as an opportunity for us. The market is changing faster than the supply chain, so we are making customers aware of the consequences and the potential solutions.
"It is an exciting period to be in the market as it is far from business as usual and that makes it particularly challenging and rewarding."