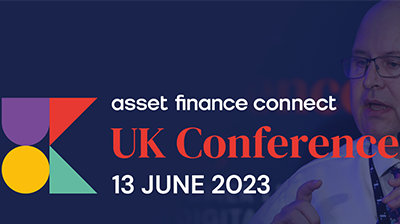 The Asset Finance Connect Summer Conference will be returning to 155 Bishopsgate, London on 13th June 2023. Digging deeper into current economic, regulatory, geopolitical, social and technological challenges, the Conference will identify tomorrow's opportunities to increase industry profits, and to deliver more value to customers, whilst at the same time investigating ways to reduce your overall carbon footprint.
The outlook since the last AFC conference in December, held in the depths of winter, seems at last to be becoming less uncertain. The supply of new cars is beginning to increase, the economic outlook (for now) is becoming more optimistic and the global focus on sustainability continues to strengthen, creating new opportunities for lenders to fund green assets and to accelerate business and consumers' progress along the road to net zero.
"The challenge for AFC members, as we anticipate spring, is to position ourselves for the future, so we are ready to take our share of new growth and economic renewal," said Edward Peck, CEO of Asset Finance Connect.
At a time of rapid change, it has never been so important for industry leaders to stay informed, to participate in the industry's marketplace of ideas, and to connect with industry peers to spark new ideas that will deliver growth. For more information and to book your early booking discounted tickets, visit the Asset Finance Connect Summer 2023 Conference website.