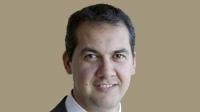 Investec Asset Finance plc (IAF) marks its 10th anniversary in the asset finance market this year, with a decade of consistent growth behind it. Andy Hart, who took over from Mike Francis as head of asset finance back in April, said the company relishes the challenge of building on its market leading position over the coming years.
Of course there are still some uncertainties surrounding Brexit and the as yet unanswered question about "how" the UK will leave the EU, following Prime Minister Theresa May's recent announcement that article 50 will be triggered by the end of March 2017. There is a concern that there will be a major impact on the economy and on SMEs, which are IAF's core customer base.
However, Hart reports that while SMEs were holding back from investing in the run-up to the EU referendum in June, since then the company has posted a record month for new business in July and again in September. He confidently adds that he predicts plenty of opportunities ahead.
"SMEs have growth aspirations and are aiming for new markets and new products. Funding is needed to support that because they are smaller and they can move more quickly. We've specialised in providing the kinds of services they are looking for," Hart explained.
Over the past 10 years IAF has provided over £3 billion in funding to SMEs and has consistently supported the UK intermediary market. The business has built a network of some 280 brokers and has won numerous industry awards. Hart says the introducer base is the first point of call when a deal is being struck and IAF has spent time and effort building strong long-lasting relationships with these introducers.
Capitalizing on that, Hart points to the decision taken two years ago to launch a dedicated materials handling team as part of IAF's move towards new markets. It was felt that there was untapped potential for a specialist team to provide funding to this sector, supported by a highly experienced back office.
"SMEs are well catered for with the recent Bank of England scheme and with the new government's focus on that market. Who knows what we may see in next month's Autumn Statement? We've been a significant lender for a considerable time," Hart said. Now the time is right to leverage that experience in other areas.
"We've had lots of feedback on our services and the two points that come up every time are firstly, that it's predictable and consistent, and secondly that it's very fast. It feels like we're leading edge and we are now looking at how to stay that way," Hart said.
IT makes a difference
As well as expanding into other sectors, IAF is investing heavily in IT as a differentiator. Hart came to the company with 20-plus years of experience in commercial finance, cutting his teeth at Lombard where he became managing director at Lombard North Central. His career includes a spell at Shop Direct as CEO financial services, responsible for brands including Littlewoods and Very.co.uk which moved from being physical catalogue books to transforming into online digital shops.
"We see technology enabling us to interact with introducers faster and more efficiently. Interactions happen very quickly in retail but perhaps less so in the financial world, especially in asset finance where you could have four participants: us, the introducer, the customer and the supplier of the equipment," Hart pointed out.
Hart says it's a challenge to push the pace but believes that as people become more used to handling other transactions on a mobile phone, like bookings and checking their bank balance, so they will start to want to utilise facilities like e-signature, mobile apps and other developments IAF has planned.
The company's conference theme for 2016 is "leadership" and Hart says he wants to see the company use its partnerships with brokers to add more value for customers. Future opportunities include looking at supporting cashflow needs as well as short-term funding for SMEs, and developing niche areas.
Car finance revs up
One niche area is car finance following on from IAF's acquisition a couple of years ago of Mann Island Finance, an established player in the market. Over the past 18 months the business has invested heavily on systems enabling it to respond to the new channels for car buying now that cars are being sold in shopping centres and one of the most successful London dealerships is inside the Westfield retail complex.
Hart points out that it would be a natural move for Mann Island to grow its relationship with dealers over time. IAF has developed the Mann Island business so that it now has a hybrid lending model, lending on its own book as well as brokering. This provides a wide range of products to support retail and businesses of all shapes and sizes. Then there are options such as electric cars and autonomous vehicles which stand to have a significant impact over the next 10 years, particularly in terms of the ways in which residual values (RVs) are calculated.
"Some people are very aggressive on RVs, but that's not a position we take. We're looking at a three to four year timeframe but need to keep a critical eye on adjustments in the channel. That's where our relationship with brokers is so useful – we have additional contacts and conversation and it's a two-way flow," Hart said.
Looking ahead with IAF already carrying out its fair share of acquisitions in recent years, Hart is hopeful there will be more consolidation in the marketplace, although he maintains that prices in recent months have been too "hot" with aspirations and valuations "unrealistic".
He added: "We plan to grow but not for vanity reasons. Having a big balance sheet is not our ambition – we want to grow in a safe and disciplined way, supporting the UK asset finance market over the long term. We have lots of options on the table, whether it's bringing new products to market, developing or taking part in new funding schemes, or finding new opportunities to take forward We're pretty good at being nimble and innovative, making sure we take advantage of them as they come about."