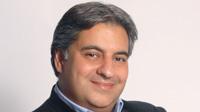 The automotive industry is undergoing a period of rapid and radical transformation fueled by a range of technological innovations, digital advancements and wave after wave of new entrants and alternative business models; as a result, the entire sector is seeing major disruption.
Rapidly Evolving Markets – Rise of the Sharing Economy
The sharing economy is transforming transportation in several unexpected ways. Uber, probably the best-known example, has its own unique ecosystem of passengers, drivers and car owners.
It has shown itself to be revolutionary enough to disrupt the taxi cab system worldwide. Uber brought about this disruption without owning a single vehicle or - until recently - employing a single driver, instead it achieved a valuation of over US$60 billion through the magic of smartphones.
The Uber story goes to show that a car is no longer just a thing to drive, but a service that meets the needs of consumers who've been priced out of ownership or prefer on-demand use of transportation.
Today, a car is a potential source of passive income for its owner, and a flexible asset for the start-up companies that would like to be middle-men in the continuum from car ownership through to car ride service 'usership'.
Where we once talked of selling or leasing to an individual, cars in a shared ownership scheme typically have anything from six to 40 joint owners or lessees.
This reduces the cost of ownership for the individual but can dramatically increase the level of usage, the rate of wear and tear and the servicing costs for the warranty provider.
Over time we might see smart data services emerge that draw on the mass of sensor data coming from the car to profile each individual's usage of the vehicle, and charge them accordingly.
Where the vehicle is provided on a shared lease basis to the user pool, then the costs to the fleet owner can rise because of this potentially dramatic increase in usage rates of each car.
Smart device revolution
There are a number of ways innovative new companies are adapting the automotive sector to the new automobile consumer.
Business models are embracing at least three consumer priorities when it comes to using a car: driving, owning, and sharing.
And it just so happens that these three priorities are best coordinated via smartphone, a mega-trend transforming business and industry across the globe.
In India, for example, where an on-demand car economy is thriving, Zoomcar, Myles and Revv are three notable startups changing the car driving ecosystem.
These rental fleets seek privately-owned cars to place in service for customers to rent while owners are not using them.
So rather than pay fares to ride in someone else's vehicle, as with Uber, Zoomcar lets other drivers operate your car. That allows Zoomcar to keep its inventory low and maximize profits.
Startups like these may be involved in the loan contracts for independent owners to purchase new cars specifically for leasing out for extra income.
As a new business model, sharing means multi-stakeholder automobile purchases enter the mainstream.
The decision base for consumers' transportation options is growing wider. For example, consumers may opt for larger cargo or passenger models if they can gain more from leasing certain vehicles. Their purchase considerations may involve not only their own needs, but also the potential to profit from the product they are purchasing.
The model, if proven, could start to create interesting alternative options for more traditional fleet owners and car rental firms.
A sufficiently large pool size should ensure availability on demand, reduce capital investment and ownership costs by transferring these to the car owners.
More creative schemes might include shared or fractional ownership of private vehicles in return for a guaranteed level of access. Equally it could generate additional potential revenues for fleet owners and individual drivers if their vehicles could be rented out when not in use.
Differentiated automotive – mobilize the fleet
But why be limited to just one type of automobile? There is a growing on-demand car audience being served through the 'car club subscription' service model of ownership offered by the likes of YoYo and Clutch.
Rather than purchase, or lease, a single car, this type of program entitles the member to the use of a car, or fleet of cars, as needed. In this scenario, the driver could choose an SUV for shopping and a sports car for weekend road trips. There is little need to commit to a single car if you do not want to. With limited access for anyone not living in large urban areas, partial or shared car ownership may become a symbol of cosmopolitan living, like a subway pass or bus card.
For those who wish to continue the traditional car-owning experience, the choices for shopping and finance will be as varied as the design and engine options available to them.
Automotive e-commerce, like car design itself, is experiencing a renaissance, with players like Roadster, Beepi and Carvana re-defining the car-buying experience online.
These are deal-oriented websites selling cars, supported by brick-and-mortar outlets but with a mission to put to rest the imagery of wheeling and dealing with salesmen on car lots.
The Connected Car
As we see an increasing level of electronic functionality in the 'always on' vehicle, so the nature of the business model changes – with the potential for new revenue streams to emerge.
The bigger the installed base of connected car owners we serve, the broader the range of services we can offer, from discounts through aggregated buying of fuel to directing the driver to a specific repair garage when the sensors detect the tyres or brakes need replacing.
Aggregating the data collected from sensor rich vehicles will also enable the creation of a range of new information products that might become a valuable revenue stream over time.
Finally, thin film display screens will allow us to charge advertisers to display dynamically updated promotions on the external surfaces of the car – changing as we drive through neighborhoods with varying citizen demographics. A number of players could act as the electronic service provider here – taking a range of income streams from the various activities.
Consumer Trends
These startups recognize that the modern car consumer is educated, comparison-oriented, savvy and knows what they want.
It sounds like a luxury service, but the future of car buying online is highly practical, and designed for the time-poor car buyer.
The new automotive e-commerce looks a lot more like Amazon than personal shopping in a department store; Carvana, for instance has used glass storage towers of cars to cultivate its image of selling cars by "vending machine."
The new online car purchase seeks to replicate a shopping app: select, purchase and receive your new car from a warehouse in a simple, fast and seamless experience.
With all these emerging options, vehicle financiers need to think about how the flows of money through the system are changing and how to make the most of opportunities available to potential customers.
They will need to decide whether to take on the risks that come with acknowledging you have little influence over what consumers decide to buy, and no control over what they actually do with the final product.
The sharing economy is all about decentralization, something that is made more feasible as smartphones, for example, assist consumers in obtaining their precise wants and needs.
It is time to recognize that customers are taking back power that used to belong to the banks and the manufacturers and the dealers, and they're using the technologies in the palm of their hand to do it.
* This article draws on key extracts from The Future of Business and The Future of AI in Business to highlight the key drivers of change and possible outcomes in a rapidly evolving market.
About the authors
Fast Future Publishing is a publishing firm which produces books from future thinkers around the world. These books explore how developments such as artificial intelligence and robotics could reshape existing industries, create new trillion-dollar sectors, reinvent businesses and transform society over the next decade.
Rohit Talwar (pictured above) is a global futurist, keynote speaker and the CEO of Fast Future Publishing. He works with clients around the world to help them understand, anticipate and respond to the forces of change reshaping business and the global economy. He has a particular interest in Artificial Intelligence and is the editor and contributing author for a recently published book The Future of Business, editor of Technology vs. Humanity and co-editor of a forthcoming book, The Future of AI Business.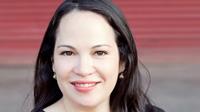 Alexandra Whittington is a foresight researcher at Fast Future Research. She has published about topics ranging from the future of mobile technologies and the blockchain to the future of families. She is an alumni and undergraduate adjunct faculty member of the Foresight program at the University of Houston.