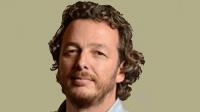 Rockar has positioned itself as a revolution in car retailing and its founder Simon Dixon is looking to change the industry with his business model.
Instead of operating from traditional new car dealerships, Rockar is focused around an online sales process, supported by showrooms in high footfall areas, such as shopping centres.
The online system at the heart of Rockar allows customers to search for what they want, value and sell their old car, choose a finance option to suit them, specify, order and track delivery of a new vehicle – all without speaking to a member of staff if they don't want to.
The technology underpinning this process is what Dixon is looking to licence to other dealers and manufacturers.
Dixon wants the business to be a disruptor, not just in the UK, but globally.
He says: "We're using technology in order to enable a change in this industry. The key for us this year is about how we license our technology; how we use that to enable others both in the UK, Europe and around the world, to make the change."
Plans for expansion are already in progress, with announcements expected before the end of the year.
Rockar started working with Hyundai in 2014, with its online site supported by a retail location at Bluewater shopping centre, in Kent. It then added a second location with the South Korean brand at Westfield shopping centre, in London, in December 2015.
Jaguar and Land Rover followed as Rockar's first premium franchise, with models on show at the Westfield showroom from October 2016.
Rockar is primarily a digital business, with 60% of purchases made online, but more than 800,000 people have visited Rockar across its locations since launch.
The physical locations are an investment in marketing for the manufacturer brand partner, with shopping centres attracting millions of customers to their sites.
Majority of buyers use finance
Up to 90% of buyers fund their car through finance, with the majority opting for personal contract purchase (PCP) from the manufacturer's own finance house.
Rockar is licenced by the Financial Conduct Authority (FCA) as a credit broker and intermediary.
Whether customers are purchasing online or completing their order in the showroom, they use the online system developed by Rockar.
This process starts with affordability. Dixon says it's important to establish a monthly budget before asking what car a customer is interested in.
He says: "I find it amazing the customer journey traditionally starts with, 'what car do you want?' before you know whether you can even afford it."
Dixon can get a part-exchange guide price in 30 seconds and look at multiple finance options with quotes across a manufacturer's entire line-up of vehicles.
He says: "When they start to look at what they can afford, models are highlighted that they might not have expected.
"PCP is huge in terms of retail, but ultimately, whether it's PCP or personal contract hire, or if there's another product that gets developed, it's about the monthly payment."
Using an online approach means customers can make as many changes to payment structures as they like, without feeling pressured to make a decision.
In-store, buyers are supported by 'Angels', with a focus on customer service rather than sales targets.
As a result, there is no focus on 'closing' a sale. Rockar's business model means customers may start online, then visit the showroom, then return home to finalise their purchase online.
Dixon says: "You have to adapt to different changes. You have to be confident in your proposition.
"You're going to let a lot of people walk out of the door after a good engagement with an Angel to go home and make that decision. It's about having that confidence to make the customer feel comfortable and that they've got enough information to make a decision."
Rockar plays to the same franchise target rules as any other traditional dealer. Its sales and finance volume bonuses are structured in the same way.
Dixon says that where Rockar differs is that it builds predicted volumes into its pricing strategy from the start of a quarter, so there is no rush to meet targets at the end of a sales period with offers that buyers weren't offered at the start of the quarter.
He says: "We treat every customer the same. So, whether you're at the beginning of the month or the end of the month or beginning of a campaign or the end of a campaign, our pricing is straightforward."
Dixon adds: "We are all buying more of what we do online every day. If you look at how people feel about their buying experience, generally younger people and women really dislike the traditional buying experience.
"There's also a large proportion of the population that think they can only afford a used vehicle but when they start to see clear transparency of pricing, they realise very quickly that for the amount of money they have been spending on a used car, they could have a new car."
Direct experience of dealer service drove Rockar innovation
Dixon isn't new to the world of the car dealer. He spent 20 years building Dixon Motors before selling to RBS in 2004.
He then stepped away from the industry for 10 years, something that has heavily informed how he built the processes behind Rockar's new way of working.
His experience as a dealer customer "horrified" him, he told a recent conference.
He said: "I saw that the gap between what was happening digitally in the rest of retail and in the car business was getting wider and wider."
His response was to create Rockar and he told the AM Digital Dealer conference last year that he could just change a small part of the traditional business model, he had to reinvent it.
He adds: "The car industry really is one of the last industries to adapt to change.
"It started to adapt to digital, but not in a way that was enhancing the customer experience. So, Rockar set out to do this, to use technology, to use a different environment away from dealerships, and to use very different people inside the business to enable that change."
The Rockar customer journey
Browsing and research - online or in the showroom, customers are left to explore what they can afford on their budget with advice from Angels in store if they need.
Test drive – Through YouDrive, customers can arrange an unaccompanied test drive and pick up a demonstrator from Rockar at a time that suits them
Finance - Customers can go through finance options and checks, completing their purchase on their own online or with the help of an Angel in-store.
Collection or delivery - Customers can track their new car order and either collect their vehicle for free at Rockar, or get it delivered to their house for an additional cost. A full vehicle demonstration is completed with either option.
Servicing - Customers can book in online and choose a time to drop off their vehicle and select what work they want with menu pricing.