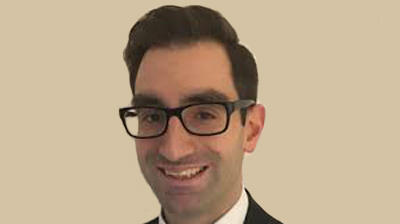 You don't need to be a fan of the dystopian Terminator films to know that technology should be a means to an end, not an end in itself.
Yet recent marketing campaigns by some of Britain's mainstream lenders have gone big on the technological aspects of their offering.
A decade on from the dark days when many high street banks were forced to all but cease business lending, several are now talking up the difference that new technology has made to the speed and accuracy with which they can make loan decisions.
Many have invested heavily in their technology, so may be forgiven for wanting to blow their trumpets a bit.
But brokers should beware such marketing spin. There's more to a good loan decision than a slick interface and computing power, particularly when it comes to asset finance and leasing.
Providing the right finance for a business borrower is about more than just the speed with which a loan is approved, but also the way a loan is approved. The hands on role of the broker is key to whether the finance - and its terms - meet the borrower's needs.
The reality is that in asset finance, no algorithm can yet match the human touch when it comes to matching a business borrower to a specialist loan. The banks' big focus on technology and relatively impersonal approach means they risk treating SME businesses as commodities. In reality every business is as unique as its finance needs.
When a loan is secured against a complex and niche asset, understanding the value of that asset – to the business as well as on the open market both now and in the future - is an art as much as a science.
Lenders should look behind the data, get to know the business properly and ensure that a vanilla one-size-fits-all loan is not over-deployed in place of other products which might assist working capital better.
Every business is different, and that is why lenders need to have an in-depth understanding of the business and what it needs the money for.
For this reason, lenders that offer a more personal service, complete with experts to talk to, will always remain competitive.
While it's debatable whether a higher level of automation brings a higher risk of fraud, one thing is clear - no algorithm can yet replace human intelligence or common sense when it comes to assessing and understanding a loan, and the asset it is secured on.
Conversely, the slavish adoption of technology risks undermining the role of the broker.
Brokers still add value, both to borrowers and lenders, by applying their expertise and knowledge of sectors, assets and funders.
Just as a good lender offers more than finance and an automated due diligence process, a good broker's value is more than the sum of their product and lender knowledge - they are also able to use their personal contacts and experience to arrange the right finance from the right lender.
That said, technology still has an important role to play in improving the offering from asset finance specialists.
For instance, Arkle is currently building a portal which will automate routine processes, for both the broker and funder but without taking complete control of loan applications.
Our goal is to reduce the time taken to underwrite loan decisions, leaving our human experts more time to focus on applying their skills and experience to understand the client and their business properly - and ensure any loan offer made to the client meets their needs fully.
Brokers should beware the siren song of lenders - big or small - that tout technology as a cure-all. Used correctly, technology is a valuable tool that can help improve service levels. But over-reliance on it risks commoditising clients, undermining brokers and ultimately damaging the service borrowers receive.
* Daniel Bailey is managing director of specialist lender Arkle Finance.