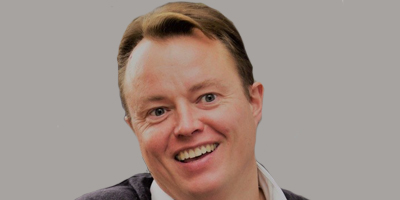 The finance industry is moving towards an environment where business customers can arrange funding with a single mouse click following rapid developments in technology and increasing adoption of digital banking services, according to a panel of experts.
These advances are being accelerated because customers now expect a high degree of certainty about the outcome of finance applications early in the process, based on their experience with other digital services, delegates heard at a recent Leasing Foundation Innovation Initiative debate.
Delegates were told that a combination of open banking technology and predictive analytics are allowing finance providers to automatically assess risk and obtain data that can be used to drive funding decisions.
The panel of experts said that the most immediate impact is in working capital, where customers typically have an urgent need for a decision about whether a funder can help, but the same technology is making in-roads into asset finance.
Conrad Ford (pictured), founder and chief executive officer of intelligent finance market Funding Options, said: "We will see asset finance catching up. Customers have begun to expect a high degree of certainty early in the process and if you can't give that certainty, then it becomes a problem being part of our panel of lenders. That degree of certainty allows them to come off the market."
Members heard from Carl Davis, founder of strategic consultancy Downswood, that finance companies need to think of data as an asset within their businesses and assess how it can be used to develop services, particularly in response to technology specialists looking at how they can disrupt the sector.
He said: "You know the sector, but they know technology and data. We need to be prepared, as in the future there could be Amazon Asset Finance."
He added that finance companies need to embrace technology such as e-signatures to speed up service.
There is a delicate balance between speed of service and effectively managing risk, delegates heard, with limits on the size of finance agreements that are subject to auto-decisioning, but even there, problems could be overcome.
For example, the need to inspect assets could be remotely managed through drone services in some cases, while the growing Internet of Things will mean connected assets can be interrogated remotely about their condition and use.
This development comes amid a change in demand from customers, as in a recent survey just 35% of SMEs named their bank as their first choice for sourcing finance.
Even so, even though access to finance is becoming easier and quicker, the traditionally conservative SME sector is likely to regulate itself, delegates heard, as "no-one wants to borrow half a million pounds in their lunch break."
Despite this uncertainty, as customers increasingly adopt and trust open banking services, their finance experience will change in the coming years for a wide range of finance decisions.
Ford said: "Open banking data will take us extraordinarily close to one-click finance in cash flow and eventually asset finance. If people start using this data, it will transform this industry."
While some may dismiss change as a long-term prospect, panellists pointed to how rapidly consumer behaviour has altered as new digital services became available.
Ford added: "If you told me five years ago I would get in a stranger's car because my smartphone told me to, or allow a stranger to sleep in my spare room because my smartphone says it's okay, I wouldn't have believed you, but it has happened with Uber and Airbnb."
Other speakers at the event included Marc Plato, senior new business development manager, The IDCo and Daniel Weaver, head of innovation, Equifax.
The debate was hosted at TLT in Gresham Street, London, with sponsors including Alfa and Cloud Lending Solutions. It was the second of four taking place this year.
For information about future Leasing Foundation Innovation Initiative events, visit its group on LinkedIn.