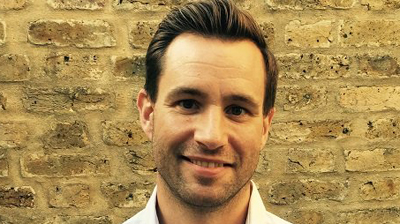 The MOVE 2020 exhibition and conference in London provided a detailed insight into the future of mobility services. Wagonex chief executive officer and founder Toby Kernon provides his highlights from the two-day event.
From connectivity to autonomy, and electric to ownership, the whirlwind two days at Move 2020 were packed with the most innovative technology in the market.
There were four main themes from the exhibits and talks which we feel will be responsible for totally transforming the industry:
1) Connectivity is key
Connections between vehicles, traffic systems, refuelling stations, and the city as a whole were explored at MOVE. Connectivity was everywhere and it is clear that this is a huge area of focus for many companies and delegates.
Smart and connected traffic, which goes hand-in-hand with autonomous and semi-autonomous vehicles, was talked about at length. Traffic lights which change according to current congestion, mapping software which communicates with other tools to navigate busy routes, and autonomous shuttle services are all expected to contribute to a cleaner, safer, less congested city.
Delegates from Hamburg, London, Lisbon, Reykjavik, and more gathered around the Smart Cities hall to discuss full city integrations and what urban areas will look like in the future. Machine Learning and AI was a common theme, as well as the opportunities that 5G networks will bring to mobility and transportation. While it may not seem like an immediate help to congestion issues in the world's cities, 5G has many practical uses by unlocking rapid transfers of data for companies such as Emu Analytics, which uses real-time location data to generate strategic insights for logistics operators, councils, retailers, and utility providers.
Additionally, the Greater London Authority, Plexal, and London Heathrow airport all gathered for an exciting panel on London as a live test bed for new and emerging technologies. As was pointed out, the city has a strong history of testing breakthroughs, whether this be broadcasting, underground rail travel, or Oyster cards.
They outlined a focus on live interaction and their efforts to enhance micro-mobility at scale. Their emphasis was on sharing and collaboration, with one of their greatest challenges keeping everyone connected at the same level.
2) Electric vehicles are coming
Affordable electric vehicles are not far away, and it's clear that we're not just talking about cars. While electric cars will no doubt be popular, one of the key things to emerge from MOVE 2020 was how it's not just cars which can be adapted to be more sustainable.
Public transport was of course a huge part of this, with designs for buses, trams, and more being showcased. These were, without exception, all extremely impressive. Concept cars were also on show, but the most interesting element of EVs was the wide variety of e-scooters and e-bikes. While this isn't the first thing to come to mind when you consider an EV, watching delegates zooming around the test track on an Askoll or a Vello was a bizarre but welcome glimpse into the future.
An interesting statistic to come out of MOVE 2020 comes from Sebastian Peck of Jaguar Land Rover, who called out the manufacturers across the UK for struggling to embrace and push out EVs and other alternatives to traditional fuel sources.
However, UK demand is growing, with market penetration for plug-in vehicles reaching 3.1% last year (2018: 2.5%) according to the Society of Motor Manufacturers and Traders.
It wasn't just the EVs themselves, however, there was also a lot of chatter regarding the charging of these vehicles. In an eye-opening presentation, Octopus Energy showcased their 'Agile tariff', which rises and falls according to wholesale energy prices. On occasion, the energy price can plunge rapidly so that consumers are paid for the power they are using. On December 9 last year, it paid out for some customers to charge their EV - essentially making it a free-to-run vehicle.
3) A change in ownership
Several exhibitors looked at how ownership will change over the next decade. Mobility as a Service (or MaaS) is growing in relevance, and the expo had a dedicated series of speakers on the topic.
One thing is very clear - businesses are looking for a way to make ride sharing work, and many have extremely viable ways of exploring this. Karina Tiekstra, chief executive officer of MyWheels (a Netherlands-based vehicle sharing company), went so far as to advocate for the end of privately owned cars - and suggests that in the future all vehicles will be communal.
The City of Hamburg Authority also discussed MaaS as a way to reach its goal of reducing its CO2 output by 55% between 1990 and 2030. What they're doing seems to be working; putting more investment into buses and encouraging cycling, as well as significantly expanding rail services, adding 50km of tracks over the next 15 years. This ambitious project is just the tip of the iceberg, however, as the city will be rolling out SwitchH, which combines all shared mobility providers into one application. They are also proud to be hosting the ITS (Intelligent Transport Strategy) conference next year, where they will no doubt be talking in more detail about MaaS adoption.
While the above solutions were focussed on car sharing and advocating the end of ownership, Wagonex, the car subscription platform, takes took a slightly different approach. Instead of replacing the traditional model entirely, we have started to build technology platforms for car dealerships and manufacturers that allow their partners to offer vehicles on subscription. Wagonex features a digital customer journey, integrated automatic insurance, and a range of platforms, big and small, to work with the automotive industry, not against it. As I said in my talk: "In other industries, customers are looking for a transparent and flexible offering which suits their schedule. Why not in the automotive industry also?"
4) Autonomy is close
Several businesses were looking at AVs (autonomous vehicles) and how to enhance the existing products being developed by larger companies. This is clearly an emerging technology, with so much work being done in this space. When you think of AVs, we almost always consider recreational land vehicles - cars to drive us to work and park up while we settle down in the office. However, MOVE 2020 revealed that this could not be further from the truth. As Jim Adler from Toyota AI Ventures pointed out, AVs are most impactful in a commercial setting, and on the sea or in the air. For example, Sea Machines - one of their portfolio companies - is able to navigate ships into harbours and around obstacles to ensure safe and efficient transport of freight.
Dr Tina Wagner spoke about "If autonomous traffic is to work, it has to work with our roads", and clearly this is a sentiment shared by many of the exhibiting companies. Products which read road signs, predict traffic, and park by themselves were in abundance. Wayve 's co-founder and chief technology officer Alex Kendall led a talk on zero-occupancy vehicles, which touched on urban mobility and the future of inner-city transport; having moved fairly recently into London's technology heart near to King's Cross, there is much more to expect from this business.
Overall, MOVE 2020 was a haze of innovation and technology - a complex ecosystem too varied to sum up in four quick themes. There was an AI-powered driving evaluator (DriveTrust), flying taxi concepts (Ascendance Flight and Lilium), magnetic freight rails requiring underground tunnels (MagWay), and plenty more unique and peculiar inventions and businesses on show.
However, it was clear that the mobility model we currently know and understand is about to be turned on its head.
* Wagonex was founded in 2016 and aims to redefine car ownership by offering manufacturers and vehicle dealerships fully-automated e-commerce subscription platforms to process vehicles on flexible all-inclusive subscriptions. Wagonex manages multiple white label clients from across the automotive industry through turnkey solutions. Wagonex moved to Cardiff, Wales, in 2019, and doubled the size of its team to support expansion.