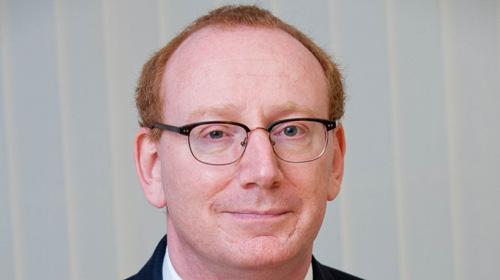 Ramping up their ever-present contact with members, government departments and regulators, the Finance & Leasing Association (FLA) is shifting the focus of its work onto gathering intelligence on how the industry is reacting to the COVID-19 pandemic in order to better position themselves to support it.
According to Simon Goldie, head of asset finance at the FLA, this reflects the fact that things are changing on a daily basis with each new government announcement, and the association is "working hard to make sure it understands everything that's being put out, that it is communicating it back to its members, and seeing if there are areas that can be improved."
Goldie (pictured above) claimed that the primary concern of FLA members has been how best to look after – and ensure the safety of - their staff under the present circumstances, in many cases sparking a range of business continuity issues.
Following the announcement from the government earlier this week that all non-essential businesses were to close for the foreseeable future in another unprecedented effort to combat the spread of the virus, another major concern for FLA members is how they can support their customers and help keep them afloat.
Goldie explained: "Our members are very concerned with how they can support businesses, and in many cases, they are looking at providing additional funding to businesses with existing arrangements with them.
"Furthermore, just because there's little planned economic activity due to shutdowns, it doesn't mean there won't be any new business. Many firms are seeking funding to stay in operation. As a crude example, I was reading the other day that flour-makers are still operating full-steam ahead because everyone is stockpiling bread so some aspects of the economy are remaining open for business. The economy never completely stops; we all need food and medicine and companies need equipment to manufacture these items, and vehicles to get from A-to-B."
Hitting the whole economy
Attempting to answer the question on everyone's minds about how this pandemic is set to affect the auto finance industry, Adrian Dally (pictured below), head of motor finance at the FLA explained: "Make no mistake, the current crisis we're in is not the same as previous crises that were very much focused on specific sectors: the financial crisis was a banking and financial services problem, foot-and-mouth was an agricultural and food problem, whereas this seems to be hitting the whole economy.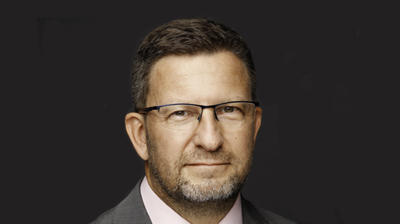 "So, how to support customers across the entire economy is really critical here. We're having frequent conversations with the relevant authorities about what that looks like but what's common to every single member and indeed the authorities is that customers need support."
Goldie added that it depended on how quickly things returned to normal, and that when the dust settles and order start coming in again, there will still have been a big disruption.
He said: "My theory is that adaptability will play a huge role when looking at which businesses survive and which don't in the coming weeks and months, particularly if this drags on for a long time. Furthermore, if we continue to work together as an industry and keep talking to each other then we'll work through the problem."
Might auto-lenders offer loan-breaks to keep customers in their PCP and PCH deals?
Dally claimed that in the FLA's talks with the authorities about how best to support auto finance customers, and what this would look like, the Association came to the conclusion that this meant keeping them in cars, and keeping the sector going.
"Every sector is different," he stressed, "if you talk about the housing and mortgages market you speak about a 25-year product for an asset that goes up in value whereas in the motor market you talk about a three-year product for a depreciating asset. However, ultimately in both markets you want to keep the customer in a home for one and a car for the other."
The risk with skipping payments on a car loan is that the resulting payments then rise significantly so the question then arises over whether there's a mechanism that could help keep people in their cars?
"The rules are already there, in technical terms it's CONC-7 which talks about "forbearance" and "taking reasonable steps taking into account the circumstances of the individual" which I certainly thing is a kind-of future-proof rule when dealing with this sort of thing. The aim is that the consumer outcome remains the same as it has always been."