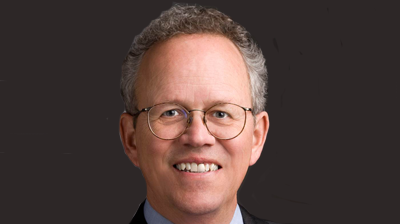 John Deane (pictured above), chief executive officer, chairman and co-founder of The Alta Group, has announced he will be leaving the consultancy firm after 27 years leading the company.
Deane is set to retire from daily management of the Group at the end of 2020, although he will continue to serve on the board of directors. He said: "It has been a remarkable 27 years, and now it is time for me to move on and for Alta to embrace a new generation of leadership."
Valerie Gerard and James Jackson, Jr will be taking his place as co-chief executive officers, and Thomas Wajnert will serve as chairman alongside his current role as senior managing director of client development.
Wajnert said: "John Deane has been a guiding force for Alta, and for the equipment leasing and finance industry as a whole. His wisdom and depth of industry knowledge have helped countless companies grow their equipment finance operations in the U.S. and across the globe.
"Our new leadership team will expand on his vision, and there is a lot of positive energy with the new chief executive officers named and Alta's recent announcement of our new vice chairmen, Paul Menzel and Rick Remiker."
An industry veteran
Deane co-founded The Alta Group alongside Norm Chapman, Bill Montgomery and the late John Giddens in 1992. The global consultancy was designed to provide a range of key services for businesses in the global equipment leasing and finance industry such as strategy and competitive alignment, asset management, digital business transformations and legal support.
Prior to this, Deane enjoyed an extensive career in the equipment finance industry spanning some 40 years and multiple senior positions. For example, in 1974 he was appointed vice president and chief financial officer of Nevada National Bancorporation where he created, established and maintained Nevada Leasing, the company's leasing division.
In 1981, Deane was appointed president of Nevada National Bank, and held the role for a further two years before leaving the company in 1983 to join the leasing division's successor, Great Western Leasing. He spent four years in his role as president, chief executive officer and director of the company.
Similarly, in 1987 he joined Banc One Leasing as president, chief executive officer and director and held the position for the next four years before leaving in 1991. He left the leasing firm for Amembal, Deane & Associates, a provider of training, educational and consulting services for the equipment finance industry.
Furthermore, Deane has served a variety of additional roles within the industry including chairman of the Equipment Leasing and Finance Association (ELFA) and his participation in research, publishing and speaking at events within the global industry.
Bolstering the ranks
With Deane set to vacate his positions, Valerie Gerard and James Jackson, Jr will assume split responsibilities as co-chief executive officers.
Gerard has been with the Group for the last 10 years as senior managing director, strategy & competitive alignment. With a great deal of experience in the industry, she has held a variety of senior positions including vice president investor relations at AT&T Capital, director investor relations at Dow Jones and executive vice president at CIT Group.
Similarly, Jackson has been a leader of Alta's merger & acquisition practice since 2016, providing consulting services to the sector with a focus on business and portfolio valuations, placement of debt and equity financing and due diligence services. Prior to joining the Group, Jackson held a variety of senior positions such as senior vice president and chief financial officer at MicroFinancial and vice president of finance at Deutsche Financial Services.
Taking up the additional role of chairman, Wajnert is another industry veteran with an extensive career spanning a variety of different senior positions. For example, his career has seen him posted at US Leasing International as the executive vice president from 1948-1984.
Furthermore, he founded and acted as the chairman and chief executive officer of AT&T Capital from 1984-1998. Alongside his current responsibilities with The Alta Group, Wajnert is a member of the board of directors at both the International Financial Gropu and Luther Burbank Savings where he has served as lead director and chairman of the governance committee.