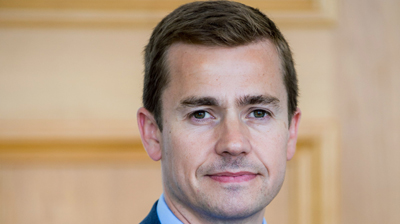 In a surprise move for the auto finance industry, it has been announced that Managing Director Richard Jones will be leaving Lloyds Banking Group to join Motonovo. He will be replaced by Nick Williams who is currently Group Transformation Officer at Lloyds Banking Group.
Details are just emerging but the news was announced to staff yesterday lunchtime.
Jas Singh, CEO, Consumer Lending at Lloyds Banking Group said: "Richard has displayed fantastic vision throughout his time leading our Transport business, dedicated to helping customers, and starting our journey to become greener and more sustainable in car financing. We wish him all the very best for the future."
Jones, who was named CEO of the Year for Auto Finance at the Asset Finance Connect Awards 2022, was recruited by Lloyds Bank to lead the business as it invested in dealer technology.
Jones maintained a market leading position in both Black Horse and Lex Autolease whilst bringing the two businesses under a single unified management team in 2018, in charge of both consumer and business auto finance to create the largest auto finance lender in the UK.
As well as his work at Lloyds Banking Group, Jones also chaired the Finance & Leasing Association (FLA) from 2017 to 2021 through a period of market turbulence and rapid change during the Covid pandemic and provided continuity and stability within the association as it changed its director general.