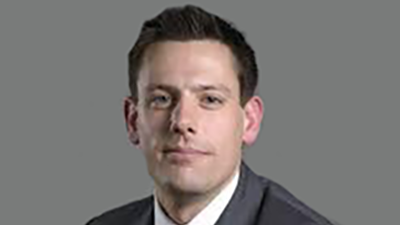 David Woodroffe, FIS Senior Vice President, auto and asset finance will join a line-up of auto finance experts to assess the readiness of auto OEMS as they seek to build profitability from the provision of non-financial services through agency, leveraging connected car opportunities and through the development of subscriptions and other new finance products.
"Direct-to-customer digital platforms offer an exciting opportunity for OEMs seeking to get closer to and better understand end-customers, to deliver an increasingly slick customer journey and of course, during the pandemic to enable a remote and safer car buying experience," said Woodroffe. "Inevitably, the introduction of digital platforms is causing a reappraisal of the role of dealerships in the car-buying experience, with OEMs testing a range of agency models which remove the control over price from retailers along with the ability for customers to negotiate on price. We hear feedback from the tests which is extremely positive and this is really just another step in a technology-enabled journey, but there is a lot still to be worked out."
Woodroffe will be joined in the conversation by Erwin Bakker, head of operations and risk at Jaguar Land Rover; Andrew Brameld, CEO, BNP Paribas Personal Finance; John Ellis from John Ellis & Associates and former head of connected apps for Ford; Ian Plummer, Commercial Director, Auto Trader and the session will be moderated by Asset Finance Connect's head of content, David Betteley.
John Ellis, is a returner to the Asset Finance Connect stage after a number of years absence. In 2017 John delivered his now famous "Zero Dollar Car" speech designed to demonstrate the monetary value of connected car data. He hypothesised that if a year's worth of data was worth $3,500 to Google, then connected car data through a lease could subsidise the car purchase by more than $12,000. Not quite a zero dollar car but a significant potential subsidy which could be used to reduce the purchase price of a car. Ellis is returning to answer a key question – framed by Tony Whitehorn, former chairman of Hyundai: can the OEMs compete in monetising connected car data with companies like Apple who dominate the smart device markets. Whitehorn sees an opportunity for OEMs to build relationships with retailers using the car sat nav, for example, to route drivers to charging points paid through the vehicle. The opportunity for the OEM is to act like a merchant acquirer taking acquirer fees from specific retailers. But this won't work if drivers opt to use their mobile phones for navigation instead.
"Subscription also offers huge potential for OEMs, and their captives" said David Betteley, "and there are lots of OEMs experimenting with it. Just as agency represents a resetting of the boundaries with dealers, and connected car providing monetisation opportunities with smart device companies, arguably the challenge for OEMs is whether they can deliver customer offerings which seem much more like those from fleet leasing companies. Customers are looking to avoid long term, fixed price commitments and are willing to pay a little more for the flexibility that subscription promises, but perhaps doesn't quite deliver at the moment. The rewards are there if they are successful, but the OEM's are not well progressed on their journey to deliver them."
FIS is the latest technology firm to upgrade their sponsorship to Asset Finance Connect, the auto and equipment finance conference which has grown to be the largest asset finance event in Europe. As one of the world's largest providers of financial technology solutions, FIS is uniquely positioned to offer a combination of global strength and industry knowledge to asset finance firms. Its digital auto and equipment finance technology gives clients the choice of a componentized model, an end-to-end platform or a fully managed service, which they can configure and optimize to meet their specific requirements. Supported by 650+ dedicated staff across eight service hubs, clients in 22 countries use FIS' innovative asset finance solutions to deliver a digital omnichannel experience, quick and flexible finance options and quotations, and on-demand services. With the backing of a truly global fintech provider, they can quickly adapt to change and adopt the latest products and business strategies to grow their business.
Asset Finance Connect UK Conference takes place on December 5th 2022 in London. You can see the full agenda as it develops here and for a taster of last June's conference, check out the conference review video here.