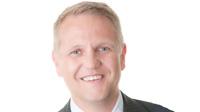 Finance technology expert Codeweavers has utilised data from more than 800,000 users of online car finance calculators to provide key insights for the UK car market.
The insights come from analysis of how consumers used its online calculator tools hosted on dealer websites during April.
Key insights include:
The most popular monthly payment entered was £200 per month
The most popular deposit was £1,000
Almost two-thirds of visitor quotes were for a PCP
The most commonly selected PCP mileage was 8,000 per year
The average demographic was 45-54-year-olds with 18–24 the least prevalent
Nearly one-third of users were female
The research showed that more than half the users of online finance calculators visited on a tablet or mobile device.
Ford was the most popular brand for sourcing finance quotes, followed by Nissan.
Codeweavers sales director Shaun Harris believes that dealers can use these current insights to refine their own online finance offerings.
He said: "For those of us who remember the pre-digital use of Friday newspaper classified, the most reassuring thing to learn is that Friday evening is still the most popular search time.
"So, dealers should refresh any offers to meet that peak. The average customer made nearly four changes to their ideal finance deal."
Codeweavers focuses on the development of finance sales technology and has supplied specialist software products to the automotive sector for more than 15 years.
Harris said that with the Financial Conduct Authority reviewing the dealer finance market, its research provided valuable insight.
He added: "We all know that the FCA is looking at dealer finance and to ensuring customers are well informed about their finance options.
"For those using our plug-in calculators, there is certainly some compelling evidence that they are."