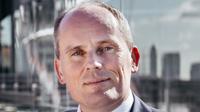 Equiniti Group, the fintech and regulatory services business, has announced the acquisition of the Nostrum Group.
Equiniti, which is listed on the London Stock Exchange, provides sophisticated technology, administration, processing and payments services, with 4,300 employees across 31 locations.The acquisition is intended to strengthen Equiniti's position in the lending sector.
It consolidates Equiniti's strategy of providing technology enabled loan and mortgage solutions in response to a fast-moving market place and builds on its technology platforms of Pancredit and the loan, mortgage and insurance servicing permissions of Equiniti Gateway.
All Equiniti's capabilities will now fall under a new brand, Equiniti Credit Services, which will be used to accelerate product development.
Nostrum is an award-winning provider of end-to-end loan management technology that helps banks, finance companies and retail brands provide credit solutions to customers.
It delivers services that support the whole lifecycle of lenders' operations from front-end lead generation and application processing through to customer servicing.
Guy Wakeley, Equiniti Group chief executive, said: "The integration of Nostrum will provide greater depth, scale and capability in a dynamic growth market, whilst also providing the platform for a range of new products and services.
"The business is aligned with the group strategy of providing regulatory-driven, technology-enabled services, and will contribute to organic growth."
Richard Carter, Nostrum's current chief executive, becomes managing director of the newly-formed Equiniti Credit Services business.
Carter said: "Our acquisition by Equiniti and the launch of Equiniti Credit Services represents the next chapter in the development of our business.
"We are bringing together the best of Equiniti's rich feature set and Nostrum's agility. Our solutions and shared heritage will allow us to realise our combined strategic ambition."