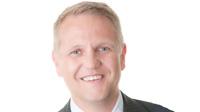 Vehicle dealers are missing online sales opportunities by failing to engage with potential customers who abandon their enquiry part way through the data collection or application process.
Out of a sample of 350,000 finance leads generated from dealer websites, 62,727 were only partially completed. If these leads remain ignored, nearly one-fifth of car buyers that could have been converted into a sale could be lost.
The research was carried out by Codeweavers, which analysed the abandonment issue.
Shaun Harris, sales director, said: "There are many reasons why these customers abandon their enquiry. "Our analysis reveals that most commonly the cause is either a desire for further information, or what we term as 'early buyer remorse' – again often stimulated by a gap in the potential customer's understanding of the process, car and/or financing.
"In the showroom, this need for clarity can be addressed quickly, but online even tools such as Live Chat can fall short of providing the personal care required.
"Typically, these customers will remain 'in market' but will switch from online to in-showroom to seek the guidance they require. This will not necessarily be at the same dealer with whom the online enquiry was being initiated."
To help dealers to address this situation, Codeweavers has created a 'Customer Prompts' feature within the customer profile area of its Showroom System so dealers can prompt customers via email directly to help them address any questions and prompt them to complete finance forms which were only partially completed.
Harris added: "This latest innovation is only the latest step in our endeavours to support dealers in providing an online car and finance buying experience."
Codeweavers is wholly-focused on the development of finance sales technology and has supplied specialist software products to the automotive sector for more than 15 years.