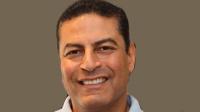 Ford has entered into a new partnership with ride-hailing specialist Lyft, with the aim of taking self-driving cars mainstream.
The partnership will be exploring how Ford can create a technology platform so that it can easily connect with a partner's platform (such as Lyft's) to effectively dispatch a self-driving vehicle.
It will also look at which cities the pair should work with to deliver a self-driving vehicle service, and assess what kind of infrastructure will be necessary to service and maintain a fleet of self-driving vehicles to ensure they are available whenever a consumer needs one.
As the work progresses, Ford will deploy human-driven vehicles on Lyft's network, in order to test its platform interface to ensure compatibility with Lyft's customer-facing platform.
Ford will then go on to connected self-driving test vehicles to Lyft's network, but says it does not plan to put customers in them until it is certain the technology delivers a positive, reassuring experience, and will provide meaningful feedback.
Sherif Marakby, Ford vice-president, autonomous vehicles and electrification, said the plan was to build out the infrastructure and systems necessary to make the service easy to use.
Marakby pointed out that Lyft has a network of customers, growing demand for rides and strong knowledge of transportation flow within cities, which he said complemented Ford's experience with autonomous vehicle technology development and large scale manufacturing.
He added: "Both companies have fleet management and big data experience. With our combined capabilities, we believe we can effectively share information to help make the best decisions for the future."
Marakby argued that much current commentary highlights the "race to be first" with an autonomous vehicle in public use.
Instead, he said the company was focusing its efforts on building a service based around people's needs.
He said: "We are placing a high priority on safety and dependability so customers will trust the experience that our self-driving technology will one day enable.
"We expect that our partnership with Lyft will accelerate our efforts to build a profitable and viable self-driving vehicle business. With Lyft's network and respected brand experience, we expect our ability to scale self-driving vehicles will play a critical role in safely bringing this technology — and its many benefits — to mainstream consumers."