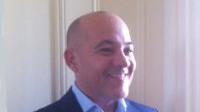 Two fintech firms are collaborating to help SMEs identify impending cashflow problems and obtain the funding required to return them to health.
CaFE, a cashflow monitoring application, is partnering with FloFunder from invoice finance company PeerPay, a platform that matches firms requiring cash with businesses or individuals who are willing to invest.
The CaFE app links directly to the key accounting software packages typically used by smaller firms, and analyses the creditor/debtor data within the ledger alongside the bank balance, and predicts a company's cash position over a three-month horizon.
Through a simple traffic light warning system, the app highlights when that company may be running out of cash, or indeed have a cash surplus.
FloFunder, a cloud-based Software as a Service product, integrates with accounting packages so that companies looking for money to grow their business can be linked to cash-rich firms or individuals within the trading community.
David Ireson-Hughes, founder of FloFunder, said: "Cashflow monitoring is a useful application but is even more useful if it has a solution attached.
"By joining forces, SME's and their advisors can now not only predict a problem in advance, but also find the funding required to prevent a crisis from becoming something more serious."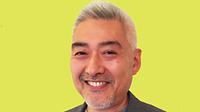 Makoto Fukuhara CaFE CEO and founder, said: "Keeping on top of cashflow is one of the biggest challenges for small businesses and yet one of the hardest for an accountant or book-keeper to support without easy access to up-to-date information.
"CaFE solves that problem technologically and, when applied with FloFunder, allows the advisor to proactively suggest a solution. Thousands of small businesses could now be saved from the withering effects of an unforeseen cash crisis."
PeerPay's CEO, Michael King, pointed to UK statistics that showed more than 275,000 businesses were liquidated in the past year.
He said: "I am sure that a good percentage of these is because they didn't have access to cash when they needed it."