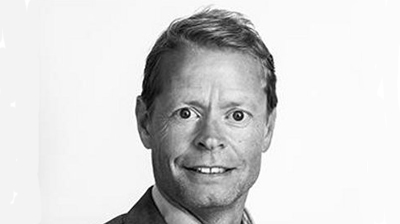 Fintech company Onguard is collaborating on a new service to be launched next year that will use machine learning to predict customer payment behaviour.
The new platform will combine historical data from Onguard's software, external debtor information from business data expert Altares Dun & Bradstreet and a machine-learning based scorecard from Quantforce, based on invoice and payment history.
Debtors can be ranked in order of the risk of non-payment, which enables finance companies to introduce planning at an early stage using automated workflows.
When it is predicted that a customer will not pay or pay too late, it is possible to immediately take action.
Daniel van den Hoven (pictured), vice-president of alliances and partners at Onguard, said: "There is an enormous amount of data available both within and outside organisations, which is currently not being used.
"With all available data, organisations can better understand customers. In addition, credit managers see at a glance which customer needs extra attention and can easily prioritise. The advantage for the organisation is that there is more focus on high-risk customers and that the processing time for invoices becomes shorter."
Onguard is a specialist in credit management software in the field of order to cash, with customers in more than 50 countries worldwide.
Rob Berting, managing director of Quantforce, said: "The collaboration between these three parties from the same market is logical. All three have our own expertise and because we have joined forces, we can offer even more value to the customer.
"Quantforce assigns the scores on the basis of proven algorithms and also applies machine learning. This makes it possible to automatically adjust workflows on the Onguard platform to the debtor risk."
Adriaan Kom, director of partnerships at Altares Dun & Bradstreet said: "Thanks to this collaboration we can add even more value to the customer. The combination of data gives organisations an insight into how a debtor will behave in the near and distant future."