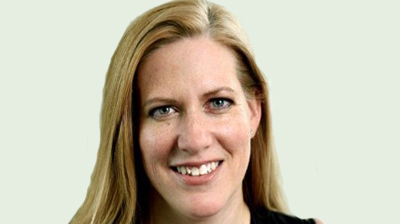 With the pandemic causing lockdown, Hitachi Capital has reacted quickly to ensure its customers can successfully apply for loans remotely, quickly and easily.
At origination stage the identity of the applicant was typically performed by Hitachi Capital's experienced 'introducers', in-person. However, since the introduction of social distancing in the UK this approach has no longer been possible, yet business owners still require Hitachi Capital as a key financing partner.
As a result, the company has turned to Nomidio for remote identity verification to keep loan applications flowing. In the four-week period since social distancing was originally introduced Hitachi Capital has seen a four-fold increase in demand for remote identity verification using Nomidio.
The remote identity verification service was originally designed to support the firm's direct channel, but since the UK's Coronavirus outbreak began in March, the decision was taken to roll out remote ID checks for Hitachi Capital's much larger indirect business, where loans are arranged via brokers and other introducers.
Jo Morris, head of marketing at Hitachi Capital Business Finance (pictured above) said: "Fortunately we were looking at remote identity verification across the business before coronavirus hit the UK for our direct channel since November 2019.
"When it became clear we would need to support UK businesses incredibly quickly, at scale, as a partner in the CBILS we knew we needed a digital way to validate applicant identity for the vast majority of our business, which is handled in-directly via partners. The decision was taken to roll-out Nomidio across the entire business in March and we did it in just 24 hours."
Since the introduction of the new service, Hitachi Capital's applicants only need an ID document such as a passport before they use their mobile phone to submit a selfie with the simple process taking around a minute to legally verify that the customer. Now, when an introducer submits a loan application the Hitachi Capital team simply provide the applicant with a link to undertake the simple Nomidio identity verification process.
Intrador provides special support for restructuring contracts during Covid-19 Crisis
The processing applications for deferrals, suspensions, and restructuring of asset finance contracts will generate enormous amounts of work in many leasing and finance companies.
Questions that asset lenders will need answering are: Is all information complete, what do we know about the asset, and is the asset still in possession of the customer? - these are only some of the questions asset lenders will need to answer.
Intrador's Martijn van Eijk explained: "By sending out the Intrador app, you can ask your customers to carry out a small inspection and to forward the information of the asset to you. This will take your customer only two minutes maximum.
"With this information you can see whether the asset is still at the customer's location, or at a totally different location, and you can indicate the current hours or mileage, supported by a few photos.
"Since most of your customers did not have any arrears when the corona crisis began, it is mainly important to know whether the asset is still there, and whether its conditions reasonably meet expectations. These questions will then be answered, and information will also be sent to you digitally.
"In addition, you send out the signal to your client that you are treating their request to review the contract seriously and professionally. If the client has provided "proof" via the app, it will be checked for accuracy so that we can be sure that the inspection has not been tampered with. If all the lights are on green, a request can be granted quickly and you can confirm afterwards how you have verified the assets. Your focus, therefore, is on helping those customers who need more attention."