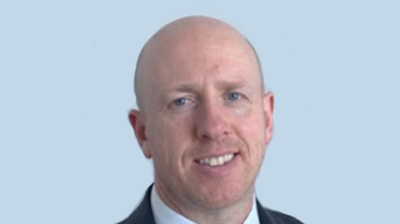 Stuart Applewhite, former HR Director for White Oak UK, has joined GrowCap Resourcing, part of GrowCap Group.
Welcoming Applewhite, Peter Hunt, MD of GrowCap Resourcing said: "Stuart's knowledge of the industry and the experience he brings to the table will be invaluable to companies in our sector. Whether you are looking to outsource all or part of your HR functions or require support in areas such as induction of new recruits including development and delivery of training, we can offer a service tailored to meet your requirements.
Hunt explained that alongside: mental health; impending IR35 legislation; Brexit; immigration; and the coronavirus job retention scheme; demands on anyone involved in HR have probably never been greater.
"Compounding this," he said, "every sector is developing a digital strategy and the last 12 months has seen digital projects being put squarely on the front foot. This requires both the re-chipping and re-skilling of existing staff, as well as attracting new people with the right skills and mindsets.
"Competition therefore to attract the best talent is coming from all sectors as business models evolve. Perversely, this is in the face of a drive to an agile or analogue way of working as increased customer interaction is forecast in 2021 as Covid-19 presents banks and other lenders, administrators and debt collectors with a unique set of risk management challenges."
Pressure to increase performance
Hunt believes that, separately, many companies are increasingly under pressure to increase performance and a recent study undertaken by Clear View, a leader in performance management software, found that some 40% of HR directors felt their team leaders did not have the skills or training to deliver development and coaching sessions appropriately.
This was despite more than a third of managers reporting they were having more performance conversations since COVID-19 struck.
To respond to these pressures as well as the rapidly changing market conditions GrowCap Resourcing has set up its Resourcing Process Outsourcing and HR As a Service practices to support the HR challenges faced by organisations serving the motor and asset finance sector.
Resource Process Outsourcing (RPO) is a concept that developed around the turn of the millennium as the outsourcing industry boomed. No different from any other outsourcing arrangement, RPO is a workforce solution in which a business transfers all or part of its permanent recruitment activities to an external provider.
So, what can RPO deliver better than other internal and external recruitment services?
Hunt added: "Before answering this question, let us consider the market dynamics. This is not just about building or buying in technology, these digital disruptions require changes in the operating models which impact the whole organisation.
"Let us also not forget that alongside the traditional jobs, new roles are also being created in areas such as quantitative analysis, AI, customer centricity ….
Searching out & screening
"While selecting the right RPO partner who understands your sector (which also means that they have the industry contacts), it is your RPO partner that invests time and effort into searching out and screening the best candidates. But the real cost savings come from reducing hidden costs such as management time spent interviewing candidates and the cost of lost output while hiring.
"This is particularly so in SMEs where resources are often at a premium. The cost of not getting it right first time, again for smaller businesses, can be immense. Another benefit of outsourcing is scalability; being able to ramp up or down as demand dictates as well as getting ahead by planning for forecast growth or changes."
HR as a Service refers to the key areas of HR compliance and employee engagement. The compliance side covering aspects such as policy development, employment law, contracts, handbooks and employee relations while on the engagement side, it is more important than ever for companies to focus on wellbeing, benefits, mental health, culture and personal development
Peter Hunt added: "Alongside GrowCap Resourcing's permanent, fixed term, and interim recruitment, GrowCap's business process consultancy and technology advisory services means that we can offer a complete people, process, and technology service to our clients' through these demanding and ever-changing times."
For further information on GrowCap Resourcing, please visit www.growcapresourcing.com or contact them on 01730 352350.