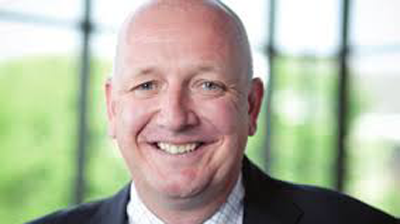 ALPHERA Financial Services has unveiled a new finance and insurance training programme aiming to cement sales executive's understanding of finance products and enable them to deliver the products to customers in a compliant way.
Named 'Funding Essential Skills', the programme will be delivered to motor finance sales specialists online via the new ALPHERA website and covers three main e-learning modules; 'Knowing the FCA and your responsibilities'; 'Funding products for your Customers'; and 'Qualifying and presenting funding'.
Once each module has been completed, delegates will be assessed by an online validation. Upon successful completion, delegates receive a Professional Achievement Certificate from the Institute of the Motor Industry (IMI) and Complimentary Affiliate Membership for one year.
Nick Hunt, head of partner training at ALPHERA Financial Services, explained: "We've all become more comfortable with digital platforms over the last 12 months, and there's no reason why training platforms can't also reflect changes in behaviour brought on by the pandemic.
"By moving our 'Funding Essential Skills' programme online, our delegates can complete the e-learning modules at any time of the day, making the training more flexible to fit in with lifestyles and work commitments, and to help dealer staffing levels."
Hunt also stated that the online programme could be used as a refresher course for dealer sales staff on furlough until showrooms re-open in April, to ensure that they are able to present the features and benefits of each finance product transparently.
Kirk Franks (pictured above), head of national sales at ALPHERA added: "This course is a fantastic opportunity to learn the basics of car finance, and also as a great refresher for any F&I specialist on furlough. The FCA won't accept compromise when it comes to treating customers fairly in line with the new regulations, so it is the individual's responsibility to make sure they're back up-to-speed, but at a time that suits them thanks to the online nature of the course. We've already seen much interest from our partners and we look forward to welcoming more delegates to help ensure a universal high level of competency when showrooms re-open."
Once delegates become certified, they can progress to the Finance & Insurance Advisor – Pathway to IMI Accreditation programme. This accreditation scheme enables sales professionals to gain an industry-approved qualification and provides a platform for self-regulation to support compliance with FCA guidelines to further enhance customer confidence and trust.
Those interested in receiving more information about the 'Funding Essential Skills' programme should email imitraining@alphera.co.uk