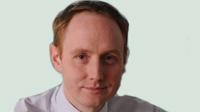 Alfa, the creator of Alfa Systems, has announced a new partnership with influential database company NuoDB, the elastic SQL (structured query language) database company.
This partnership aims to bring value to Alfa's clients in the form of improved availability, better performance, and lower costs.
Tim Gage, head of research & development at Alfa, (pictured above) said: "We've optimised Alfa Systems for several database platforms in order to deploy the highly effective solutions our clients currently enjoy. However, NuoDB brings a number of advantages: true active-active deployment, elastic scalability and exceptional performance. It could also save our clients considerable sums in database licence fees - as much as 90% in some cases - while improving customer satisfaction. What's more, they're really nice people to work with."
Stephen Fahey, senior vice president of sales at NuoDB, added: "As more customers demand service offerings, innovative companies like Alfa understand how critical it is to turn their market-leading products into cloud applications. This partnership helps ensure that Alfa can preserve all the functionality and performance its customers expect from its outstanding technology, while lowering costs and building on a platform that will support future growth."
NuoDB's elastic SQL database is designed to meet the needs of cloud applications without sacrificing the transactional consistency and durability that many applications demand.
NuoDB has been recognised in Gartner's Magic Quadrant for Operational Database Management Systems for four consecutive years, most recently in October 2016.
Formerly CHP Consulting, Alfa undertook a rebrand in 2016.
First envisioned by industry-renowned database architect and innovator Jim Starkey in 2008, NuoDB was launched in 2010 by Starkey and enterprise software executive Barry Morris.
Fundamental to the founders' vision was the idea of developing a database that builds on the power of SQL to tackle the multiple challenges associated with cloud computing and the rise of global application deployments.
Backed by three former CEOs of the four original relational database companies, NuoDB's leadership team includes former executives from IONA Technologies, StreamBase Systems, Object Design, Microsoft, Sun Microsystems, Veracode, and Nokia. NuoDB received its first patent in a record 15 months and has five additional patents currently pending.