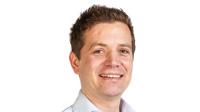 It is official – most women car-buyers are unhappy in the typical car showroom – and they're spearheading the fastest ever growth in online car-buying instead.
A study by BuyaCar has revealed that women are more than twice as likely as men to describe the showroom environment as "stressful" and much less likely to report an enjoyable car-buying experience.
The research comes only six weeks before the whole future of auto dealerships is to be thrashed out by experts at the International Auto Finance Network conference at Hilton London Bridge.
And the number of female car buyers using one leading online car retailer almost doubled last year, as more women looked to avoid the stresses of "pushy" sales staff and face-to-face negotiating.
Their number one dislike is over-insistent sales people but they are also more likely than men to admit their dislike of negotiating over price. They also report feeling confusion over the range of car choices more often than men.
The figures come from a survey of almost 1,000 car buyers conducted by the online motor retail specialist BuyaCar.co.uk after noticing a surge in female customers.
For two years now BuyaCar.co.uk has seen growth in the number of women buying cars online massively outstripping the increase in male customers. In 2015 the company's female customers increased by 58%, compared with a 29% increase among men.
But last year the growth in female customers surged by 75%, while the increase among men was 22%.
BuyaCar believes rapid growth in female customers is linked to a dislike among women in particular for several aspects of the traditional car buying process.
When car buyers were asked how they feel about the typical purchasing process nearly half the women reported feeling 'stressed' by the experience, compared with only 20% of men.
One in four women also said that confusion over the vast array of car features and even finance options made for an uncomfortable experience in the traditional showroom environment, while only 11% of men say they are confused by the range of choices on offer.
The face-to-face sales pitch
But it was sales people who pushed women's stress buttons most of all, with 58% saying they were put off by the face-to-face sales pitch. Men weren't far behind, with 55% describing a hard-sell approach as off-putting.
The growing consumer acceptance of buying cars online and having them delivered without ever setting foot in a traditional showroom is proving to be a big growth area for motor retailers.
The option of quietly researching and calculating the best choices for you, at your own pace, is proving to be the perfect solution for women in particular and it's certainly a big driver of growth for us.
It's possible that women are simply more honest than men about the stresses of buying a car in the traditional way but our consumer interviews certainly reveal that what should be an enjoyable experience is actually a difficult one for many people.
However charming the sales staff, it seems many people simply don't want to use a dealership to buy their next car. We've found that these customers – particularly women – are behind much of our recent record growth.
It's not really bad news for dealers, though, because our dealer partners understand that they are better able to reach these buyers with online selling.
It's not just a way to reduce customer stress – it's the simplest way for retailers to boost sales for very little effort, while BuyaCar.co.uk takes care of the logistics and legislation involved.
Austin Collins is BuyaCar.co.uk's Managing Director.
Pete Wootton, Head of BuyaCar.co.uk will give a presentation on The future of the auto dealership at the IAFN conference on 23 May at Hilton London Bridge. www.internationalautofinance.net
You can book your place by completing the form below.