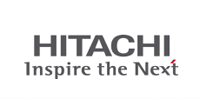 Hitachi Capital Canada has marked the five-year anniversary of its collaboration with CLE Capital (formerly known as CLE Leasing) to offer a comprehensive set of commercial equipment financing solutions across Canada.
In October 2012, Hitachi Capital Canada (HCC) was founded and headquartered in Burlington, Ontario and became a subsidiary of Hitachi Capital America (HCA).
At that time, HCA made the decision to position its brand in the Canadian market by entering into a service agreement with CLE, which is active in transportation equipment (trucks and trailers), construction equipment (small, medium and heavy), as well as manufacturing and food industry equipment.
CLE introduced the HCC brand in Canada through its team of managers, account managers and administrative staff.
In 2014, the transaction was officially completed after a two-year proof of concept partnership.
While continuing to offer traditional financing solutions, CLE and HCC are expanding their focus and efforts on more than just leasing and commercial lending.
Soon, the companies will provide Canadian entrepreneurs and businesses with revolving lines of credit, asset-based financing, and inventory financing.
In addition to these new products, the sales and business development teams continue to grow, up from 22 employees in 2002 to 156 currently.
In 2000, CLE's portfolio was $13.5 million, while today the portfolio of combined assets has reached approximately $800 million.