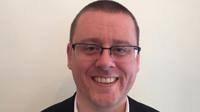 Lloyds Bank Commercial Banking has appointed a new relationship manager to its growing SME asset finance broker team as it expands its offering to the sector.
Robert McLagan will look after a panel of asset finance brokers across the UK to provide them with competitive finance solutions for their clients.
He will report into Alan MacRae, Lloyds Bank's broker director, and brings with him a wealth of experience gained at Fortis Lease, where he worked in retail motor finance and, more recently, from Macquarie Corporate and Asset Finance, where he was a credit analyst.
His appointment is the third of 2017 for the bank's asset finance business.
Lloyds Bank's invoice finance broker team has also announced a bid for growth with a new commission structure when brokers introduce clients. Brokers will receive a 40% share of the service fee for the lifetime of the bank's relationship with the business.
MacRae said: "It has been a busy year for our entire broker team and the ongoing expansion of our team demonstrates our commitment to brokers and building our offering to support them.
"Our staff are what continues to make our new offering a success, so having Robert as a new addition is a major asset to our brokers and Lloyds Bank."
McLagan said: "The asset finance broker team has already done a great job this year building strong relationships with their brokers, so it's an exciting time to be joining Alan's team.
"I'm looking forward to working with the rest of the team to build on the services that we offer and the strong relationships already formed with the brokers, to help them as they support their businesses and ultimately help Britain's companies prosper."