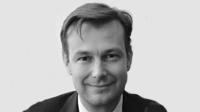 The British Business Bank's Enterprise Finance Guarantee (EFG) programme has supported smaller businesses with loans totalling more than £3 billion, after they were turned down for finance by other providers.
The provision of more than 28,300 business loans, at an average value of around £105,000, has allowed smaller businesses across the UK to grow and further their business ambitions, the bank says.
EFG enables lenders to make loans of between £1,000 and £1.2 million for smaller businesses which would have been – or already have been – turned down for a loan or other form of debt finance because they are not able to provide sufficient security for the loan.
Launched in January 2009, the programme provides its accredited lenders (currently more than 40) with a Government-backed guarantee for 75% of the loan value.
Margot James, the small business minister, said: "Building an economy that works for all is an important part of our industrial strategy, which is creating the conditions for businesses to start up and grow right across the country.
"Today's £3 billion lending milestone shows just how much Government support is available to help ensure small businesses get the access to finance they need to succeed."
Reinald de Monchy, British Business Bank managing director, Wholesale, said: "In the UK, over 28,000 loans with a total value of over £3 billion have been made to smaller business in sectors as diverse as retail to construction, the arts to support services.
"The Enterprise Finance Guarantee is an important option for smaller businesses who need access to finance to grow, but struggle to meet the lender's normal security requirements. £3 billion in lending is a major milestone for the programme, making a real difference to the many thousands of businesses it has supported."
Amongst the smaller businesses that have used an EFG loan to expand and create new jobs and opportunities is Buckinghamshire Mazda, an Aylesbury-based car dealership trading as Lodge Garage.
Lodge Garage has a strong new and used car sales business and provides servicing and bodyshop work.
Having undertaken a detailed strategic review of the business model with the help of external consultants, managing director Floyd Timms identified a range of opportunities to grow the business, all of which would require further investment.
These included new workshops, a new MOT bay, upgrades to signage, staff training and development, and a new reporting system to improve performance management.
In March 2017, Buckinghamshire Mazda secured a £200,000 EFG-backed loan via Lloyds Bank after a full review of its new business plan.
Timms said: "I could see the growth and opportunity that this suite of reforms offered to our business, but knew that we could not provide the security that the bank would require for the loan.
"The Enterprise Finance Guarantee programme provided the answer and the business is now investing in changes that will open up all sorts of new opportunities for us."
Mike Cherry, Federation of Small Businesses (FSB) national chairman, said: "This milestone is testament to the fantastic work that the British Business Bank does right across the UK.
"The bank facilitates vital access to finance for thousands of small firms, particularly in areas of the country where investment is harder to secure. The £3 billion of lending backed by the enterprise finance guarantee is a critical lifeline for our small business community – we urge lenders to embrace and promote the initiative."
The British Business Bank is the UK's national economic development bank. Its mission is to make finance markets for smaller businesses work more effectively, enabling those businesses to prosper, grow and build UK economic activity. Its remit is to design, deliver and efficiently manage UK-wide smaller business access to finance programmes for the UK government.
British Business Bank programmes support more than £3.4bn of finance to more than 59,000 smaller businesses and participate in a further £5.8bn finance to small mid-cap businesses.