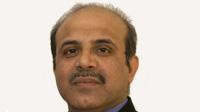 Rivers Leasing has launched a £3 million loan notes investment opportunity with Crowdstacker, the peer-to-peer investment provider, to fund future growth.
Investors are being offered the chance to earn fixed 6.5% gross annual return over three years.
Rivers Leasing is using the new funding line to widen its base of finance sources and support growing demand for its asset leases and corporate loans.
Investors receive payments on a quarterly basis throughout the three-year investment term, consisting of a capital repayment and interest due.
Ratan Daryani, managing director of Rivers Leasing, said: "Rivers is experiencing robust levels of demand from across the UK SME sector. Our objective is to meet this demand and grow the total gross debtor book."
Karteek Patel, CEO of Crowdstacker, added: "This investment means investors can really be fighting on the frontline with British SMEs, helping them to stay competitive and grow by supplying much needed funding for asset finance."
Rivers Leasing is an independent niche asset finance funder, specialising in providing lease and asset finance to businesses and organisations in all industry sectors and concentrating on lease values between £2,000 and £50,000.