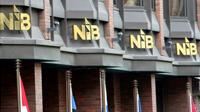 Nordic Investment Bank (NIB) and Deutsche Leasing Sverige have launched a €12 million facility to finance equipment leasing for small and medium-sized companies in NIB's member countries.
The facility will assist SMEs and small mid-caps in the acquisition of production equipment.
The previous facility, agreed in 2016, has been allocated to small businesses primarily in Sweden and Denmark.
NIB is an international financial institution owned by eight member countries, covering Denmark, Estonia, Finland, Iceland, Latvia, Lithuania, Norway and Sweden.
Deutsche Leasing Sverige provides leasing services in Sweden as well as in Denmark, Finland and Norway and SMEs account for 80% of the company's customers, with mid-caps the remaining 20%.
The company is a member of the Deutsche Leasing Group, which offers leasing as well as other SME-oriented financing products and services, such as factoring.
Deutsche Leasing's international network covers more than 20 countries worldwide.