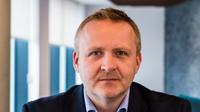 The UK auto finance industry has been urged to review predicted residual values in the face of widespread changes in the automotive sector.
This may cause short-term concerns if values are reduced, but it will be good for the long-term sustained success of dealers and finance providers, according to MotoNovo Finance's motor division CEO Karl Werner.
He said: "After almost a decade of largely benign operating conditions, our judgement is that it is time for the industry to review residual values. For sustained success, a more conservative approach, particularly in guaranteed minimum future values (GMFVs), now seems appropriate.
"Candidly, counting on a strong disposal price is just delusional economics in today's market."
Werner points to several combined factors that are creating new levels of uncertainty for residual value forecasting.
These include the threat of rising interest rates, the slowdown in new car sales, the introduction of scrappage schemes, increased regulatory oversight and the development of new clean air standards at local and potentially national levels.
These are creating a "cocktail of conditions" that may be new to many in motor retailing and financing, but will resonate with those who witnessed negative equity markets over a decade ago.
Werner added: "I recall the impact of PCPs when the 'half-a-car' concept hit our shores.
"Early market scepticism was quickly followed by rapid growth and, in a market operating in an upward trajectory, residual values/GMFVs were bullish.
"Sadly, when the economic cycle and operating conditions turned, the issue of negative equity emerged and hit the finance industry very hard.
"Consumer confidence in the PCP product and dealer finance was seriously undermined, something which in turn affected dealers as credit conditions tightened. The whole industry needs to avoid such a repeat."
He said that MotoNovo takes a consistently long-term approach and a more conservative RV/GMFV strategy seemed "entirely appropriate".
He added: "We may lose some sales, but even in what is a tactical, often short-term market, the smart step is to take a longer-term view; and that is exactly what we are advocating.
"Working to keep the customer in a positive equity position is smart business sense; the part-exchange and renew journey is far better for both customers and dealers."