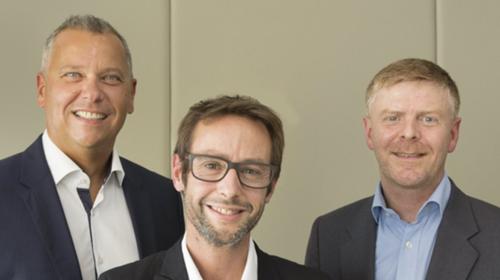 PSA Group and BNP Paribas have announced the closing of their joint acquisition of the financial operations of Opel and Vauxhall.
A new organisation will now combine the existing brands of Opel Bank, Opel Financial Services and Vauxhall Finance, representing around €9.6 billion in total financing.
The move follows the acquisition of GM by PSA Group earlier this year.
The new organisation will benefit from the combined expertise of financial captive Banque PSA Finance and automotive finance specialist BNP Paribas Personal Finance, to serve Opel and Vauxhall dealers and customers.
The new organisation will support 1,800 Opel and Vauxhall dealers across 11 European countries, providing auto financing products that include consumer loans, leasing and service contracts, as well as dealer financing and insurance.
Alexandre Sorel, chief executive officer, will lead the new organisation, supported by Pascal Brasseur and Erhard Paulat, deputy CEOs.
The new management team will prepare a strategic plan to accelerate the development of the new business to support dealers and customers, with a blueprint to be presented in Q1 2018.
Sorel said: "We are now thoroughly committed, alongside all of the teams, to building the strategic plan with the clear purpose of improving the performance of the company's businesses and the competitiveness of our financial solutions for Opel and Vauxhall customers. Everyone's involvement across the company is critical at this stage.
"The development of this automotive finance company is essential to the growth of the Opel and Vauxhall car brands."
Sorel has worked in a range of roles throughout PSA Group from 1994 to 2017. He was previously CFO of Banque PSA Finance.
Brasseur has been head of the retail business line at BNP Paribas Personal Finance since September 2012. He previously served as commercial director Northern Europe (UK, Germany, Belgium, Netherlands, Switzerland, and Norway).
Prior to that he was general manager of BNP Paribas subsidiaries in France, covering mortgages and debt consolidation.
Paulat has been executive vice-president, U.K., Germany, Austria, Switzerland and Sweden, at GM Financial International Operations since April 2013.
In the same year, he was named managing director of Opel Bank in Germany, which he had been overseeing as chief operating officer, together with Austria and Switzerland, beginning in 2012. He served as managing director UK from 2007 and assumed responsibility for Sweden in 2010.
Prior to that, he held leadership roles on three continents and in various areas, including audit and commercial credit.
Photo: (l-r) Erhard Paulat, Pascal Brasseur and Alexandre Sorel