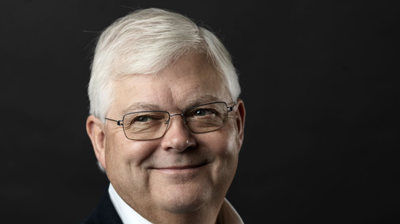 A new independent automotive consultancy has brought together a range of industry experts to support the sector as it adapts to unprecedented change.
Elevenci's associates will assist the OEM, fleet, leasing and motor finance sectors with strategic consultancy, change programmes and project delivery.
The career of managing director John Waring (pictured) has centred on IT, using technology for business advancement and transformational change.
Mike Walters, managing consultant, has a wealth of strategy, transformation and programme delivery experience working with the UK's largest OEM, fleet, leasing, dealer group and motor finance businesses.
Gary Elliott, client development director, has extensive knowledge of a range of senior sales, marketing and product development roles in UK and international markets, while consultant Andrew Shaw has more than 40 years' experience in the automotive sector, having worked extensively with start-ups and major organisations in senior roles, including managing director and financial director.
A diverse panel of 30 associates includes Steve Gowler, Robert Wastell, Gabi Whitfield, Ged O'Neill, Steve Beattie and Bryan Marcus.
The business aims to deliver services ranging from strategic reviews to technology-enabled transformation programmes, supplier selection and project delivery.
Offering an alternative approach to traditional consultancies, the boutique firm has been launched at a time when the UK automotive industry faces unparalleled change and economic headwinds, which Elevenci's leadership team argues has created a 'perfect storm' of challenges.
These include the development of mobility services, the impact of artificial intelligence and machine learning, growing levels of automation, the rise of electric vehicles and the impact of digitalisation, in addition to global economic changes.
Waring said: "The industry has never had to cope with so many diverse, competing challenges and opportunities occurring at the same time. You could say the industry faces an existential crisis.
"This year will be a critical one for the industry; the decisions made in the next six to 12 months will have a definitive and seismic influence on the commercial success of the industry, certainly for the next three to five years and probably well beyond that."