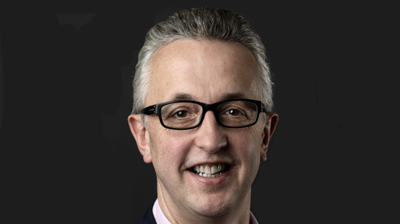 Vehicle manufacturers, leasing companies and finance providers will be left behind by new entrants to the market unless they stop operating in silos, automotive industry experts have warned.
Executives at specialist automotive consultancy Elevenci believe the sector is in danger of repeating the mistakes of the dot com boom, when work was duplicated and investment wasted as the industry tried to adapt to new technologies.
The latest disruption comes from artificial intelligence, electrification and rising demand for subscription services and mobility products.
Elevenci managing consultant Mike Walters (pictured) said: "Fleet, retail, subscriptions and mobility are increasingly converging, and organisations, often riddled with overlap and duplication, need to seize the opportunities that this brings.
"However, some established OEMs, leasing and automotive finance companies are continuing to have significant overlap across operating models, IT platforms and innovation initiatives. Formerly agile companies have become increasingly complex and cumbersome."
An example is Mobility as a Service (MaaS), where fragmented strategies across OEMs, captive finance houses and fleet organisations are generating different platforms, teams and goals.
Walters added: "Forging ahead in this way is repeating the same mistakes made in the early years of digital. There was a rush of investment to launch portals, apps and related 'e-solutions'. A lot of money got wasted – so the time of working in silos is over."
Automotive organisations could reduce costs by up to 40% by converging investment to focus on modern IT platforms that can support the evolving subscription and mobility ecosystem, according to Walters.
There are also significant efficiencies to be made from reductions in duplicated roles and functions.
The result would be greater efficiency and performance improvements, with fewer customer touch points and less complex IT infrastructure.
Walters said: "Historically, automotive finance companies and leasing/fleet companies have worked to different models (e.g. B2B2C and B2B).
"However, the rise of personal leasing, mobility, subscription services, challenges to point of sale (POS) finance and the demise of the traditional company car all add up to significant convergence and blurring of the lines between fleet and retail, consumers and employees.
"Does it make sense, therefore, to maintain them as separate organisations often operating on different IT platforms?"
Elevenci is an independent automotive consultancy created to help businesses devise, implement and manage complex strategies and change programmes.
It is headed up by leading industry professionals, including John Waring, managing director; Mike Walters, managing consultant; Gary Elliott, client development director and Andrew Shaw, consultant.
Its panel of associates, includes Steve Gowler, Robert Wastell, Gabi Whitfield, Ged O'Neill, Steve Beattie and Bryan Marcus.