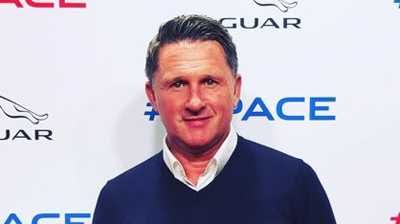 Despite growing sales of electric vehicles (EVs) in the past couple of years, the automotive industry still faces an uphill struggle to convince the masses to adopt them, according to research from automotive technology specialist Regit. Philip Nothard, insight and strategy director, Cox Automotive, said the findings show traditional concerns around range and efficiency remain, and warned these will need to be overcome for the UK government's 2030 target for the end of new petrol and diesel sales to be achieved.
Of the 2,000 respondents Regit surveyed, only 39% agreed with the 2030 ban on vehicles solely powered by internal combustion engines (ICE). In contrast, in the previous year's survey the figure was up at 49%.
Chris Ashton-Green, Regit founder and CCO (pictured), said: "There will be numerous reasons for this, but one is certainly the perception of just how green EVs are." He said growing public comment on the environmental impact of the EV production process and concerns about the use of rare metals had raised questions for many potential buyers.
Regit's users also feel that the broader barriers to buying EVs that exist today were largely still apparent 12 months ago.
Ashton-Green added: "Of those barriers, price is still seen as the major hurdle with 73% stating this would prevent them from buying an EV, although this figure has improved slightly from the 79% that said the same this time last year."
Currently, 70% of Regit users surveyed have fears about EV range, up from last year's 66%, with the company suggesting this points to a lack of education in the consumer space about exactly how far some EVs can travel on one charge.
Ashton-Green said: "EVs are achieving much more impressive ranges today, but it tends to be top-of-the-range EVs like the new Mercedes EQS, which can do upwards of a staggering 450 miles. The big issue with range, or apparent lack of it, is that ranges are typically relatively low when we compare directly with price.
"Consumers at the 'affordable' end of the market, with £20,000 - £30,000 or around £500 per month to spend, will continue to see the range as a serious barrier. Their vehicle options are very inner-city focused, none of which top the 200 miles per charge barrier."
EVs, including plug-in hybrids, now account for 33% of registrations in the UK compared to 21% in 2021. However, despite the strong increase in sales in recent years, alternatively powered passenger cars only account for 5.3% of the total car fleet across the EU. Furthermore, battery electric vehicles (BEVs) and plug-in hybrids account for just 0.5% and 0.6% of the fleet, while 1.2% of all cars on EU roads are hybrid electric.
Flexible subscription service
In a bid to kick start the market, for those who want to test out how an EV might work for them, Volkswagen Financial Services UK (VWFS) has launched a pilot subscription service for the arrival of the all-electric CUPRA Born in the UK.
Research by VWFS found that 61% of people aged 18 to 34 are interested in accessing a car via subscription, similar to services such as Netflix, with the option to cancel at any time and no lengthy contracts.
The new service, which is a partnership between CUPRA, VWFS and subscription specialist Wagonex, launched in April and initially enables customers to take cars on a three-month subscription.
The subscription package includes the cost of the vehicle, insurance, roadside assistance, 24/7 Driverline support as well as any maintenance. After three months, all customers have to do is hand the vehicle back.
The online journey is simple and intuitive. Customers looking to experience the CUPRA Born simply choose their configuration and delivery date at www.cupraofficial.co.uk/cupra-finance/overview/subscription.html and then a member of the VWFS Rent-a-Car team, who are supporting the operational delivery of the subscription service, confirms availability and arranges for vehicle delivery within 14 days of booking, subject to availability.
John Lewis, VWFS head of product strategy & development, said: "We're hugely excited to mark the launch of the CUPRA Born in the UK with a new subscription service. The way that people are using cars is fast evolving and we need to make sure that, as our customers continue to engage more with digital technology, we make their online journey as simple and as convenient as possible. Our partnership with Wagonex underlines our commitment to putting the customer at the heart of everything we do."
Toby Kernon, CEO at Wagonex, added: "We are absolutely thrilled to support Volkswagen Financial Services UK and CUPRA with the launch of this new subscription service, which will give customers more choice, flexibility and control. From the very beginning, Wagonex has been focused on the customer. This collaboration represents a real vote of confidence in the industry-leading technology we have built from the ground-up to streamline and simplify the subscription process for brands like Volkswagen Financial Services UK and CUPRA. We look forward to working with these brands and further increasing the range and availability of vehicles available on subscription to meet with the growing consumer demand for flexibility."