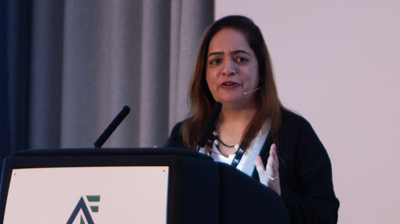 India presents a multi-billion-dollar growth opportunity for asset finance companies as a 'blue ocean' market.
This was the view of Simi Thapar, former head of equipment finance and leasing solutions at Tata Capital, who called for a formal association for the Indian asset financing industry to enable global participation in its growing markets.
Speaking before she moved to a new role outside the business, Thapar explained: "The potential is huge. It's a blue ocean for anyone to set up in the country."
Leasing penetration as a percentage of investment is just 0.4% compared to 20-40% in countries such as the UK, USA, and Australia. Key areas of growth include medical equipment and IT.
Thapar added that vendors also require support to finance their customers in the Indian market. The government is planning to spend more than $1.5 trillion on building infrastructure in the next decade that is likely to generate increased demand for asset finance amongst contractors.
She continued: "In India, banks are not allowed to provide operating leases, so they are ready to support independent lessors and non-banks. We need training and workshops within the industry segments and government sectors to promote asset financing."
You can learn more in this exclusive video, courtesy of global automotive, consumer and equipment finance software company White Clarke Group.